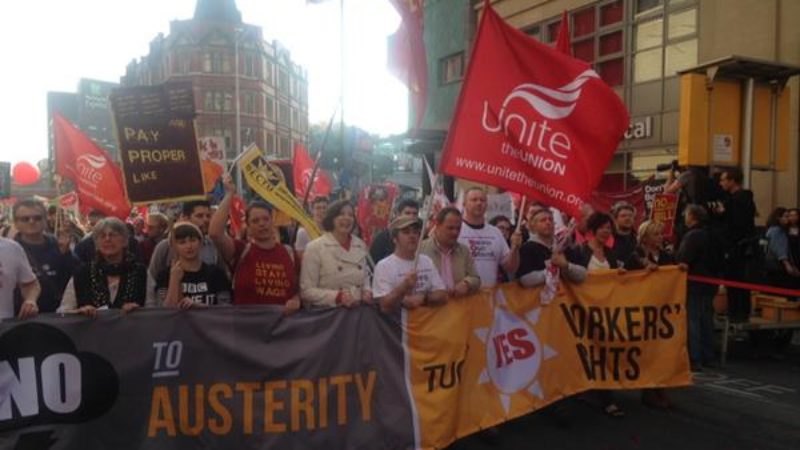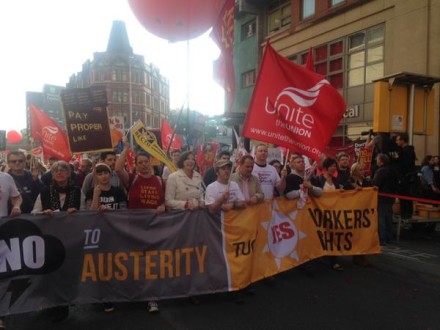 While Tory Ministers erroneously dress-up the Trade Union Bill as modernisation, their continued refusal to introduce e-balloting alongside secure workplace balloting for trade unions shows them for what they are; latter day luddites.
The line-by-line scrutiny of the Bill is well under way, and I am leading Labour's opposition to it. But we have also tabled new clauses which would bring balloting into the twenty-first century. We hope therefore – with the support from business, trade unions and civil society – that the Government will commit to supporting them, or bring back similar amendments further down the line in the Bill's passage through Parliament.
For me the debate about why trade unions should be allowed to use both modern means and systems that are already in use elsewhere is simple.
From mechanised cotton spinning, steam power, and mining; to financial and legal services, advanced manufacturing, and life science research – our proud industrial history has been defined by constant technological advancement and innovation.
The nature of our country's economy now, and how it will likely be in the decades to come, is such that the insatiable pace of technological progress must be embraced, and recent figures from Ofcom show that to be the case. With 83 per cent of people now having access to broadband and 66 per cent of households owning a smart phone, the case for an online option in balloting grows stronger still.
Online balloting can be safe and secure, much like online banking, and it is also already used for a variety of purposes in both public and private sectors including; JP Morgan Asset Management, Lloyd's of London, Chevron, and indeed the Conservative Party – who recently selected its London Mayoral candidate using e-balloting.
Just yesterday in the House of Commons the Cabinet Office Minister Matt Hancock extolled the virtues of the Government Digital Service and online platforms allowing people to register for shares in the sell-off of Lloyds, and yet he is one of the major blockages to the proposals to allow trade unions to bring their balloting processes into the twenty-first century.
I can think of no organisation besides trade unions where technological change and progress is not merely discouraged by the Government, but is prohibited by proscriptive legislation; and where practices like secure workplace balloting are allowed in one area, but bizarrely blocked for another.
Labour knows that trade unions have a vital role to play in a modern economy where business, employees and government work together for the mutual benefit of our country. So it's time the Government treated trade unions as a partner in that pursuit, not a roadblock to it.
Trade unions must be allowed to modernise and bring balloting into the twenty-first century. This would not only serve to boost turnout and participation – vital a reason though that is given the arbitrary thresholds the Tories are also introducing in the Bill which are rarely used elsewhere in our democracy, not even in recent referenda – but it will also improve trade union democracy too.
Just as the arguments for the introduction of e-balloting and secure workplace balloting for trade unions grow stronger by the day, the Tories' unsubstantiated opposition on the grounds of safety looks weaker and weaker; it's politically motivated and disingenuous, and my Labour colleagues and I will be exposing their arguments in committee as just that.
If the Tories' refusal endures, the resolve of the campaign for their introduction will strengthen further still. The Tories face being on the wrong side of history – but as I will remind the Minister, it's not too late yet.
More from LabourList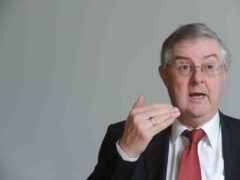 News
Mark Drakeford will declare that "we are moving Wales forward", matching the slogan adopted by Welsh Labour ahead…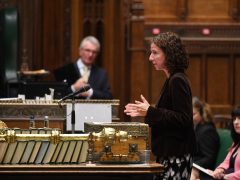 News
Anneliese Dodds joined trade union leaders and frontline key workers at an online rally organised by the TUC…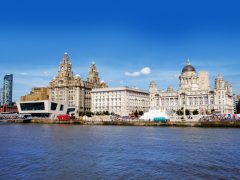 News
The Labour Party has unveiled two new potential candidates for the Liverpool mayoral contest taking place in May,…