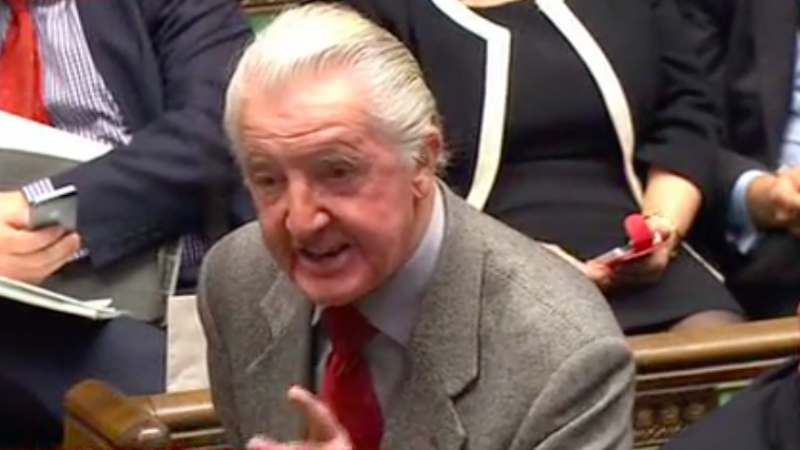 Dennis Skinner has been voted as backbencher of the year by LabourList readers. The veteran MP and former miner was chosen by readers as their favourite backbencher of the 2010 to 2015 parliamentary term back in April, and has now landed the accolade for 2015 too.
Skinner was one of the first MPs to back Jeremy Corbyn in the leadership contest, and while he did not follow his tradition of making a quip at the Queen's Speech this year, he did pop up at PMQs a few weeks later to brand the Prime Minister "Dodgy Dave". Despite not being called, he could also be heard at last week's PMQs labelling Cameron "Bad Santa". Back in September, he also took the BBC's Emily Maitlis to task after he felt she had misrepresented him.
In the survey of 2,822 readers, Skinner came a clear first, with 16% of the vote.
The next most popular backbencher was Stella Creasy, with 8% of those surveyed voting for the Walthamstow MP. Creasy finished second in this year's deputy leadership contest, and has won plaudits on the backbenches for her campaigning zeal – she made a name fighting pay-day loan companies, and now regularly runs campaigning workshops for activists.
Like Creasy, third placed Jess Philips has a strong social media following. With 7% of readers voting for the Birmingham Yardley MP, she is the highest placed backbencher from the 2015 intake. Philips has made a name for herself, earning both plaudits and critics, for her straight talking approach in the media spotlight, especially with regards to Jeremy Corbyn. Most recently, her interview with Owen Jones gained plenty of attention – and it's clear that she has her admirers.
In fourth place was Liz Kendall, with 3.4% of the vote – just edging out Yvette Cooper on 3.3%. The two leadership candidates both finished this summer's contest using Corbyn's expected victory to become more outspoken, and while they may have been ultimately unsuccessful, the approach won each a group of strong supporters. Kendall has taken a step back from the spotlight since September (although did break the whip for the first time when she abstained on the Fiscal Charter vote), while Cooper has taken on a non-frontbench role heading up a taskforce on the refugee crisis.
It seems interesting that four of the top five choices were women from the more moderate side of the Labour Party – they edged out Ed Miliband and Dan Jarvis, the only other two MPs to gain more than 2% of the vote.
2,822 voted in this survey. Thanks to everyone who took part.
More from LabourList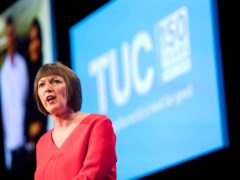 News
Frances O'Grady has a demanded a "pandemic-scale intervention" to combat spiralling energy bills after analysis revealed that annual…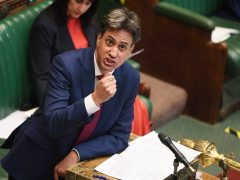 News
Ed Miliband has declared that the Conservatives are "missing in action" on the cost-of-living crisis after the government…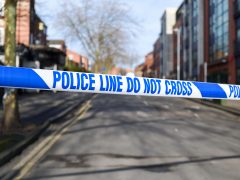 Comment
90 minutes into what felt like the millionth Tory leadership hustings, Rishi Sunak uttered the words of a…