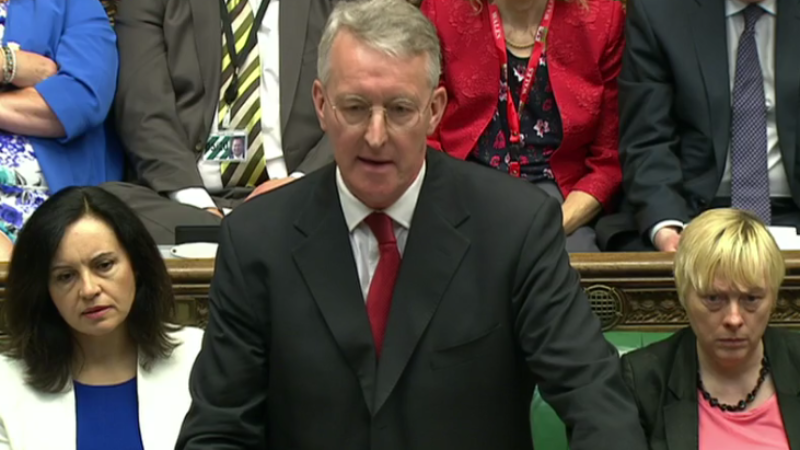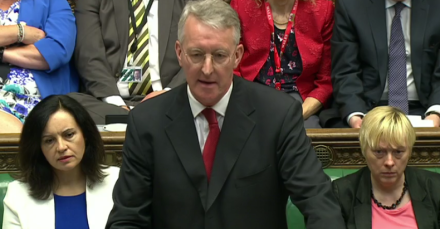 I am "a Benn, not a Bennite", Hilary famously declared when he fought the by-election that brought him to the Commons in 1999. He is, and he isn't, as we soon learnt, with the son of the Tony Benn going on to serve in the cabinets of Tony Blair and Gordon Brown.
Jeremy Corbyn has always been the opposite – a Bennite, but not a Benn. Now a few supporters of the Labour leader are said to be ready to try to oust the former shadow foreign secretary from the Leeds Central seat he has occupied ever since he uttered his best epigram.
It looks like being a clash between two visions of the Labour Party – centre-left versus Corbynista, interventionist versus something close to pacifist – and one that has been brewing ever since Hilary stood in the House of Commons and delivered a soaring speech in favour of Britain launching air strikes on Syria last December.
Yesterday John McDonnell did little to douse the flames of controversy when he vowed not to intervene if a plot emerged against Benn, a politician he described as his "friend".
Any attempt to remove the former shadow foreign secretary from his safe West Yorkshire seat would, however, be dramatic – and utterly destructive.
If Hilary Benn is a candidate for left-wing deselection, as the Sunday Times reported, then the agitators should stand down. Local members may not pursue the option. There is nothing to be gained by trying to remove Benn but a whole lot to be lost.
First, it would fuel public concern that Labour is simply interested in internal battles just at a time when, with Corbyn triumphant in the summer leadership election, there has been a semblance of calm across the parliamentary party (PLP).
It also would distract from the huge task Labour faces of trying to win – and, indeed protect – enough marginal seats to get back into power whenever the next general election finally comes round. Yorkshire constituency seats are dotted across the list of 106 seats which Labour was aiming to take last year and there is even one in Benn's own city in Leeds North West, where Greg Mulholland held on for the Lib Dems despite local outrage over tuition fees in a student-heavy seat.
And a full re-selection, purely on the grounds that Benn is a critic of Corbyn, would go against Labour values. Yes, local members want democracy and MPs they can hold to account. That is in keeping with our Labour instincts. But to punish someone for opposing the party leader would look mean-spirited when Corbyn has repeatedly spoken of his desire to "reach out" to sceptical MPs. It would look like an act of revenge.
Now, many Corbyn supporters will ask what loyalty Benn deserves? In their eyes he is to blame for the attempted coup in June when dozens of shadow ministers resigned in the days after he was sacked from the foreign affairs job. And his support for the bombing of Syria is seen as not just disloyal to the leader, but dangerous and wrong.
But the truth of what happened on the weekend after the Brexit vote may take years to emerge. One version claims that Benn was ringing round colleagues over whether he should call on Corbyn to resign. Another is that he hung on despite months of briefing against him. Whatever happened, he has chosen not to stick the boot into Corbyn in the way numerous other backbenchers have done over the last year.
Similarly Benn did not try to fuel the speculation when he was briefly touted as a challenger for Corbyn in the aftermath of that Syria speech. The next day he shrugged off the acclaim for his oratory, telling the media pack his thoughts and prayers were with the "brave men and women of the Royal Air Force", and began the process of trying to ratchet down the noise around his role.
St Hilary? Of course not. Most politicians need an element of cunning simply to survive but the suggestion that Benn covets Corbyn's job seems far-fetched. At the height of public interest after his Syria intervention one media outlet described him as Labour's "leader in waiting". If that was ever true – which I doubt – then it certainly isn't today. After the events of the last year the chances of the membership ever picking Benn have shrunk close to zero so neither Corbyn, nor his supporters, should fear him as a rival.
They should tolerate him or even respect him, however, whether through enlightened self-interest or simply self-interest. They could take the view that Labour has always been a broad church – you don't need reminding that Corbyn rebelled 400 or 500 times against the party whip, depending on the method of estimate – or simply assume that there is no point picking a fight with Benn. As chairman of the new Brexit select committee he has a platform for his views that is likely to confer greater prominence and respect upon him.
Either way, an attempt to de-select Benn would be a waste of time at a moment when Labour is making some progress in try to quell its turmoil. The Opposition needs to focus on fighting the government. It has lost none of its force despite constant repetition to say that our enemies are, and will remain, the Tories.
More from LabourList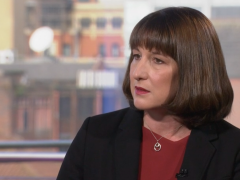 News
Rachel Reeves has argued that banning emergency service workers from going on strike is the "wrong solution to…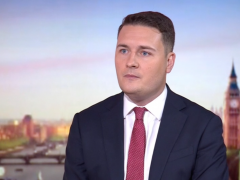 News
Wes Streeting has pledged to maintain key standards for patients and argued that targets are "vital" to ensure…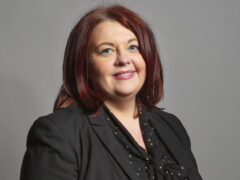 Comment
"We've had 12 years of a Conservative government who, quite frankly, are failing the people of this country…