A group of Labour MPs will tonight revive the historic Tribune group in parliament as an attempt to develop "centre-left" policies across the PLP, activists and trade unions.
Seventy MPs have signed up to the group, which was previously a significant force in the Parliamentary Labour Party (PLP) in the 1960s, 1970s and 1980s.
The new group aims to build on the heritage of Tribune by "initiating policy discussions and engaging with the wider Labour movement right across the UK."
Clive Efford, MP for Eltham and one of those behind the initiative, wrote today in a blog: "We will work with individuals and organisations that share our values and common goals, to develop ideas that will help inform and shape future debates around a wide range of policies"
"MPs of the centre left – who make up the bulk of the PLP – have a huge amount to contribute and the group will provide a forum to develop ideas and policies that will help take our party forward.  Labour Tribune MPs will provide a means by which members of the PLP can engage with the wider Labour movement to stimulate discussions and debate among party members at every level."
"We will produce a series of discussion documents on our website that we hope others will use to initiate debates within their local parties and trade unions, allowing them to contribute their ideas and thoughts as the policies develop.  We also aim to hold discussions across the country and provide speakers to help facilitate debates."
"Our country faces profound new challenges and the risks of failure fall most on those with the least. Labour can only earn the right to a hearing as a party of government by showing we understand those challenges- economic, social, cultural- and can offer practical and forward looking solutions."
It is unclear whether the modern-day Tribune group has any ties to the left-wing magazine which bears the same name.
The MPs' launch event this evening will hear from Will Hutton, former editor of the Observer.
"British society is in no great shape to handle the economic buffeting of the great unravelling," Hutton is expected to say.
"Inequalities of income and wealth between generations, between regions and classes are unedifyingly high – and the Brexit vote, closely co-related to those at the receiving end of Britain's multiple inequalities and where immigration and imported goods had risen sharply over the last decade, can in part be interpreted as a call for a change of course, to be dealt into the prosperity of London and not to be forgotten or left behind. They are right. The question that needed answering is not whether Britain should remain or leave the European Union which until June 23 was not even in the top ten of voters' concerns . It is how can the mass of British flourish, and lead lives in Amartya Sen's famous formulation that they have reason to value?"
Diana Johnson, MP for Hull North, backed the re-founding in a post on Twitter:
Centre left MPs have a huge amount to contribute and the group will provide a forum to develop ideas and policies @TribuneMPs #LabourTribune

— Diana Johnson (@DianaJohnsonMP) November 2, 2016
More from LabourList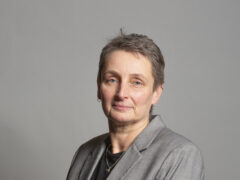 News
Kate Osborne, the left-wing Labour MP for Jarrow first elected in 2019, has revealed that she was issued…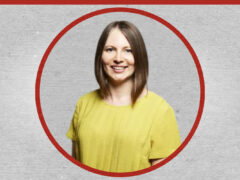 Comment
Leader's report The pre-conference leader's report is traditionally brief. Keir spent the summer on visits around the country.…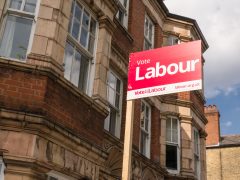 News
Labour's ruling national executive committee (NEC) has passed the rule changes that were legally mandated by the Equality…