Keir Starmer has today slammed the Prime Minister for "putting the interests of her party before those of her country".
Responding to the leaked civil service memo published today, Starmer said the Government are in a mess and "do not have a plan" for leaving the EU.
The memo states that departments are working "beyond the capacity and capability of government"  and that many more civil servants will be needed. It claims that Theresa May is prioritising managing internal party divisions and demands over what is best for the country, and that the cabinet is itself bitterly divided. A spokesperson said the Government "does not recognise" the claims.
Starmer, shadow Brexit secretary, said in a statement: "Brexit is the most important issue facing Britain for generations and it is simply not good enough for the Government to give mixed messages and cause unnecessary confusion.
"Labour is clear – we need certainty, stability and a Brexit plan that puts jobs and the economy first."
Pat McFadden, MP for Wolverhampton South East and Open Britain supporter, responded to the memo scathingly, saying that it shows "how totally unprepared the leaders of the Leave campaign were for winning the referendum. They urged the UK to leave without having any real idea of what it would involve."
He added: "Now the Government is desperately scrabbling to catch up. There is an urgent need for clarity from government about priorities, without which this will all be much more difficult and costlier. It is essential that the Government comes forward with a plan that puts our economy first and allows Parliament to have its say."
Lewis MacDonald, Scottish Labour's Europe spokesperson, spoke of the "chaos at the heart of the Tory government over Brexit."
MacDonald said: "Nearly five months on from the referendum, the Conservatives have still failed to provide any answers for the public. This simply is not good enough.
"The Tories' reckless Brexit gamble means so much uncertainty for Scotland's economy and public services. Theresa May is presiding over a right-wing Cabinet that is engaged in a civil war, while voters have been left in the dark.
"But the SNP government also has questions to answer and must do more than just point the finger at the Tories.
"Labour supports the Scottish Government's attempts to get the best deal possible for Scotland, however we all need more information on what is happening next – and what analysis the Scottish Government is getting on with.
"The SNP's own figures confirm that remaining part of the UK single market is more important for Scotland's economy than even being in the EU, and that's why Scottish Labour will oppose any attempts to force another independence referendum on the people of Scotland."
More from LabourList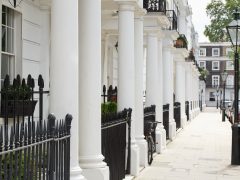 Comment
If you fancy a look at how the other half live, just take a stroll down Phillimore Gardens,…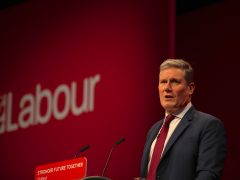 Comment
In 1997, Tony Blair swept to victory on a wave of optimism, declaring: "A new dawn has broken,…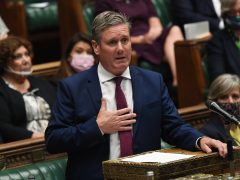 News
Keir Starmer's personal net approval ratings in the 'Red Wall' have fallen to its lowest level since September,…