Jeremy Corbyn has demanded Theresa May step up efforts to deliver a ceasefire amid the mounting horror in Syria.
The Labour leader today wrote to May about the "devastation and desperation" in Aleppo and elsewhere in the war-torn nation.
Assad government forces have retaken Aleppo from the remaining rebels after a prolonged siege, with many reports of atrocities – including civilians being shot on sight.
Corbyn's intervention comes days after his speech on human rights was disrupted by Peter Tatchell's protest over Syria. The veteran campaigner and former Labour member called for aid drops over Aleppo and sanctions against Russia.
Urging the use of the UN to facilitate these demands, Corbyn said the rules of war are "being broken on all sides."
"Our immediate priority should be humanitarian assistance to Aleppo and other besieged areas and serious pressure to negotiate ceasefires across the conflict zones. I believe that the UK, as a member of the United Nations Security Council, should bolster and affirm the United Nations as the primary avenue for international efforts to resolve the humanitarian crisis in Syria."
He also warned over the impact of the dire situation in Syria on the refugee crisis in the region and the increased security threat caused by the three way conflict between Assad, rebels and ISIS.
"As Europe faces the impact of the refugee crisis fuelled by wars across the Middle East and a number of African countries, we should recognise the disproportionate weight that war in Syria has placed on its neighbours, Jordan, Lebanon and Turkey. Beyond the refugee crisis, the consequences of war have been the spread of sectarianism, terrorism and instability," he wrote.
Alison McGovern has been pushing for the government to take greater action, delivering a memorable speech in support of taking greater numbers of refugees in October, and encouraging the government to consider aid drops to besieged areas.  McGovern has described the situation in Syria as the "greatest crime of the century".
Labour MPs today pressed May to do more when McGovern and former international development secretary Andrew Mitchell called an emergency debate in the Commons.
More from LabourList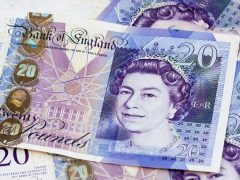 Comment
As the cost-of-living crisis bites, Labour needs long-term structural answers to growing inequality. Basic income provides such an…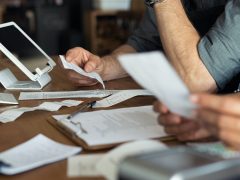 News
Half of 'Red Wall' voters would be more likely to vote Labour in a future general election if…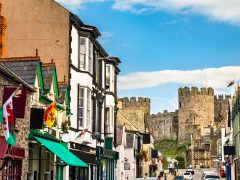 Comment
The headlines are straightforward: Labour gained 68 seats, the Independents gained six seats, the Lib Dems gained ten…