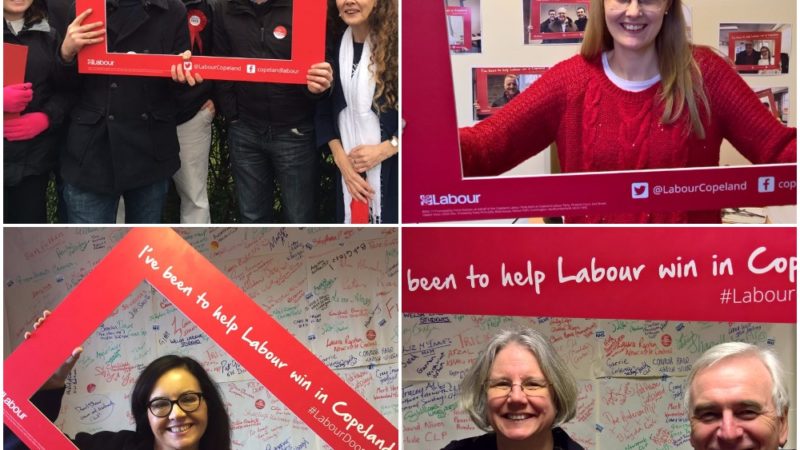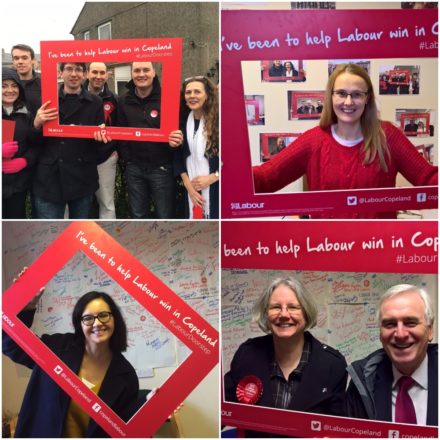 "What they have done to the NHS is absolutely criminal", one voter told me in Copeland. He was angry – but he wasn't Labour, at least not yet.
This was typical of the many chats I had with Cumbrians when I returned to my former home at the weekend.
The middle-aged villager I spoke to – a couple of weeks after the article 50 rebellion – wasn't quite ready to put a cross in the box for the party of the NHS, but he wasn't that impressed with the health of British politics in general.
The county of Cumbria – or Cumberland, as many local folk still know it – is about as far from London as you can get and still be in England. And there were many more like this man who are appalled at the damage being wreaked within the health service but still weighing up how to vote.
I was in Cleator, which was in a quiet part of a quiet county. By the time I had got there I had been through Carlisle, the county town; Workington, where I was staying with my friend, a local vicar; Whitehaven, the seaside spot which many people come from across the north to take in; Cleator Moor, the village in which Labour's by-election campaign is based; and then a mile south to Cleator, an even smaller village which once housed the Kangol hat factory.
To my shame I did not know until last week recently that Cleator, just down a long hill from its near namesake, was a separate place in itself.
I had learnt my trade during two years spent on the News & Star, an evening paper in Carlisle, more than a decade ago. Cumbria is a place where change happens only slowly but this weekend life there looked very different to when I packed my bags for the final time in 2007.
Then, Carlisle was a Labour seat, Jamie Reed was a new MP and his Copeland patch looked pretty safe in red. Tony Blair was just the inhabitant of a famous Westminster street rather than the leader of a pro-European revolt or, as he was today, the prosecutor of tabloid "hypocrites".
And, unlike in 2017, the NHS was not in crisis.
It is that desire to save the health service and, in particular, consultant-led maternity services at the local West Cumberland hospital, that has fired up Labour campaigners from Gillian Troughton, our ambulance-driving candidate, to the activists who have travelled from around the country to defend this seat. People from most tribes of the labour movement – including Progress, their arch-rivals Momentum, and the trade unions have been here. Nothing illustrated this better than when I bumped into a Momentum press officer one night in Emily's Black Lion in Ireby, a 13th century village with a population of around 200.
Labour has a strong candidate in Troughton because she is local, well-informed, and committed to the NHS. She displays an inherent decency that – you won't be surprised to know – is not entirely universal in the strange world of British politics.
But Labour still faces a big challenge to hold on in Copeland. The majority of 2,564 is under threat and, while Jeremy Corbyn has travelled here, his past views on nuclear power have not travelled well.
Today Corbyn is committed to the nuclear industry, recognising that is a necessary part of Britain's energy mix, while many in our party, including Troughton, have been so for a long time.
The Sellafield nuclear behemoth is part of the seat, in fact Reed is leaving the Commons to work there – insert your own joke here about the hot air he has met in both jobs – and the planned nuclear development at Moorside could create up to 21,000 jobs, we have been told. By hell we need them for Cumbria.
This county is a great place to live with some good schools, industry, an entrepreneurial spirit, a rich heritage in the arts and culture, some spectacular churches and unrivalled countryside. But there is also deprivation, poor roads, several struggling schools and a wet climate which – coupled with a lack of infrastructure investment – has left it liable to some extraordinary floods.
It is to continue the fight over the latter points that we argue so strongly that Copeland needs a Labour MP and a Labour government. For Gillian to win she need to overcome apathy. Turnout was a respectable 63.8 per cent in 2015 but a mid-term by-election at the end of a long winter in one of Britain's wettest counties presents a challenge in rousing voters. Andrew Gwynne, Labour's newly appointed joint elections co-ordinator, is spearheading efforts to get out the vote on Thursday.
I hope that Gillian wins to give Copeland the brilliant MP it deserves. And I hope the man I met in Cleator overcomes his doubts about Labour to put his cross by her name. Troughton will pay him back with her public service many times over – and I only wish Westminster would give the rest of Cumbria the attention it needs.
More from LabourList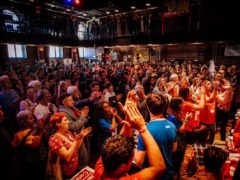 News
Sam Tarry has warned that Keir Starmer is in danger of "driving a wedge" between the party and…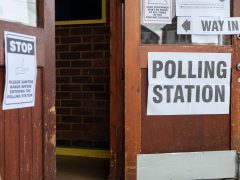 Comment
There are an increasing number of voices on the left and the fringes of British politics advocating for…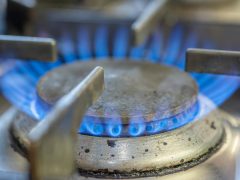 News
The vast majority of the public back Labour's plan to freeze energy bills until April 2023, a poll…