It is the end of an era that will have Corbynistas dancing in the streets and Blairites staring moodily into their lattes. Lord Sainsbury has drawn a line under his funding for Progress, the New Labour think tank, after two decades.
It will be interpreted as a defeat for Progress and the brand of politics it has represented for so long. The decision by the supermarket heir and former minister to walk away at the end of this year may be seen as a sign that he has given up in the face of a general election campaign that was lost but which kept a left-wing party leader secure in post.
The truth, however, would be rather different. Progress, once criticised as "hard right" by John McDonnell, has contributed a significant amount to Labour's internal debate. It showed an open and non-factional approach by inviting Jeremy Corbyn to address its conference last year. And, as it indicated today, it is not going away.
The modernisers' grouping today said it has pledges from donors to meet a third of its funding target. And given the spread of its members across all income groups, which runs from the bottom to virtually the very top of society – not because of political expediency but because it believes in strong relationships with business and entrepreneurs – it will be confident it can raise a lot more.
Sainsbury's decision is, perhaps, a sign of how politics is changing. Tony Blair is long gone, the candidates aiming to carry on his tradition have missed out in the three leadership elections since he left and the campaign to remain in the EU was lost.
If that sounds gloomy, however, then it is not meant to be. The place for Progress in Labour's internal debate is as great as ever. You don't have to agree with all of their opinions – and I certainly don't – to accept their place in our party's broad church.
And look at what they have done. As well as being led by an indefatigable campaigner, in the form of director Richard Angell, whose "three seats challenge" means he has seen nearly as many a doorstep as your average post man or woman, they have punched above their weight in their campaigning and intellectual impact. With just five staff Progress has produced nine magazines a year, 15 party conference fringes, 20 events outside London as well as the organisation's own conference and its political weekend.
The group is not blind to change. It remains a passionate defender of the last Labour government – which we should all be, to a certain extent, because the importance of the national minimum wage, devolution, civil partnerships remain undimmed even as we debate the foreign wars – but it seems to have begun something of a pivot after Jeremy Corbyn won the Labour leadership for the first time. When, in October 2015, it published an editorial strikingly entitled "Bedtime: Time to put the last Labour government to bed" it was clear that a rethink was underway.
Now it is refashioning itself for the future. As Angell said today, Progress, will continue its efforts to push the Tories out of office while "continuing to be the best place to promote modern, pro-European values through our training, events and publications".
It also has a busy agenda of "renewing" the centre-left; halting the "McDonnell amendment", by which Labour's left seek to lower the threshold for candidates to make it on to the leadership ballot, and continue to provide training for members.
Of course, it will continue to attract the ire of some supporters of Corbyn, but that has been diluted after the leader gave the keynote speech at last year's Progress conference. Corbyn's close allies Diane Abbott and Emily Thornberry will make an appearance at the next annual shindig, which takes place tomorrow.
The Labour Party has changed – and so has its revenue stream. Now Progress are embarking on a journey which has seen the party and also Momentum rely more on member funding. And it is clear that alll of these organisations will be around for some time yet.
More from LabourList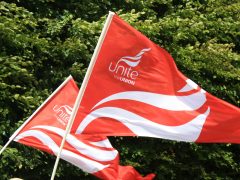 Daily email
David Lammy prompted a fresh row between Labour and the unions yesterday. As the Shadow Foreign Secretary discussed…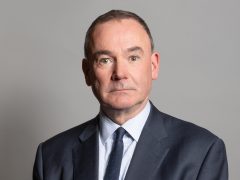 Comment
There is a real danger the Labour leadership is misreading the political moment. Armed with a New Labour…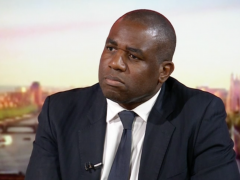 News
Sunday Morning Shadow Foreign Secretary David Lammy rejected the suggestion that Labour would enter into an electoral pact…