Gordon Brown has spoken out in detail for the first time about his frustration at his failure to win popular support after the financial crisis and his difficulty in communicating his ideas in an era of emotional displays by politicians.
The former prime minister describes how the Labour government "won the battle but lost the war" by staving off a depression after the banking crisis but losing an election on spending and wider reform of the economy in 2010.
It is one of many candid admissions made by Brown, who also discloses his fear that he was going blind in his last year in office, in a memoir which will be published next week.
Brown's book, My Life, Our Times, is published a decade after he entered 10 Downing Street and follows autobiographies from a series of other top New Labour figures such as Tony Blair and Lord Mandelson as well as numerous volumes of diaries by Alastair Campbell.
Today Brown uses a series of extracts, published on LabourList and distributed for free, to put his side of the story about his 10 years as chancellor as three years as prime minister.
The bulk of the revelations concern Brown's response to the financial crisis, for which he won wide credit internationally but failed to win sufficient support domestically to see off the threat of David Cameron's revived Conservatives, who then delivered sweeping spending cuts.
"In  the biggest test that I faced – the gravest financial crisis of our lifetimes – our country desperately needed a message of hope. While I did not predict the recession that exploded out of America and infected the world, I did immediately grasp the need to act with unprecedented speed and our government was the first to push for co-operation among all the leading economies: first to avert a Great Depression, and second, to deliver far-reaching reforms of the financial sector to prevent a future collapse. The former succeeded, but not the latter," Brown writes.
"I fell short in communicating my ideas. I failed to rally the nation. We won the battle – to escape recession – but we lost the war – to build something better. Banking should have been transformed, our international institutions refashioned, inequality radically reversed – and if we are to be properly equipped to face the next crisis this is still the agenda we must pursue."
He also sets out his discomfort at how the changing style of politics demanded he show his emotions rather than simply focus on the policies.
Brown said he understood how a sense of "personal reserve" could limit the "appeal and rapport" of a leader but highlighted the detached approach and attention to detail of German chancellor Angela Merkel through four election victories.
"In recent years 'connecting' seems to increasingly include the public display of emotion, with the latter – authentic or not – seen as evidence of a sincerity required for political success. In a more touchy-feely era, our leaders speak of public issues in intensely personal ways, and assume they can win votes by telling their electors that they 'feel their pain'," he writes.
"For me, being conspicuously demonstrative is uncomfortable – to the point that it has taken me years, despite the urging of friends, to turn to writing this book…
"What mattered, I thought, was how others might benefit from what I did for them as an active politician – not what I claimed to feel. If in my political career I was backward in coming forward, my failure was not so much a resistance to letting the public in – I never shrank from that – it was resisting the pressure to cultivate an image that made the personal constantly public. Reticence was the rule. That kind of self-restraint may now be a barrier in politics."
Gordon Brown memoir: We won the battle to escape recession but lost the war to build something better
Gordon Brown memoir: When I woke up in Downing Street one morning I knew something was very wrong with my vision
More from LabourList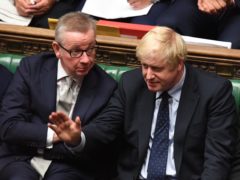 News
Angela Rayner has declared that taxpayers' money is not a "personal cashpoint" for ministers after emails revealed that…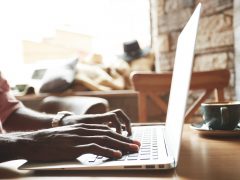 Comment
UK employees have long been subject to a notorious 'long-hours culture'. In 2019, UK workers were already working…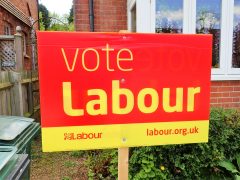 News
Shadow minister Jess Phillips has said Labour staff "don't want to be used as some sort of tool…