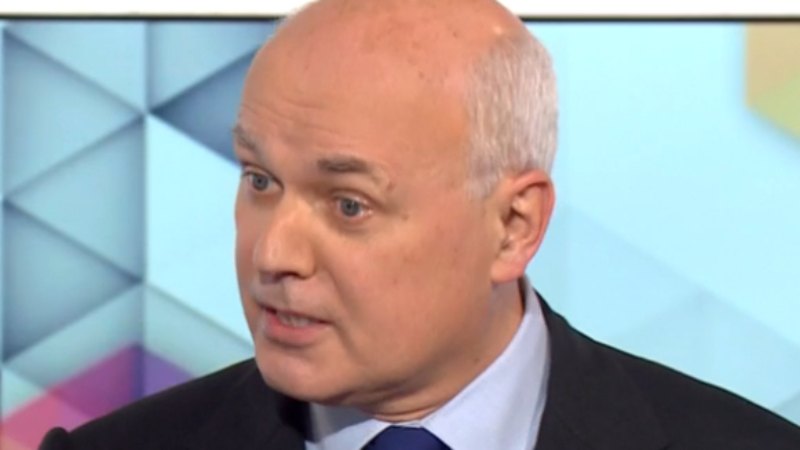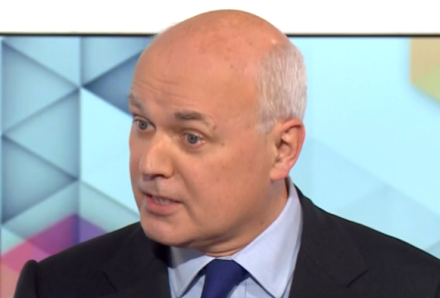 The Tory government has failed the north of England on transport links, policing, health, industrial innovation and the environment. Greater Manchester is the epitome of neglect.
Despite the Labour Party's warnings, the government's apathy and complacency towards everyday problems continued in the Budget. Labour has often pointed out the inefficiency and the slow pace of the promised devolution in core policy areas.
The department for transport went back on its promise to electrify the line between Manchester and Leeds, several A&E departments have been closed due to cuts, town centres are deserted while public transport in Greater Manchester is not fit for purpose.
Labour now wants the powers taken back from the EU to be handed back to people and not the Whitehall. In the general election of 2017, Labour quite rightly identified the resentment and dissatisfaction with the status quo, expressed in the Brexit vote in the north – a region that has been a target of the government's cruel policies. Universal credit is the pick of the bunch.
Greater Manchester is plagued with poverty in general and child poverty in particular despite being the third largest English city region economy outside London. Around 180,000 children are living under the poverty threshold.
In-work poverty has paralysed families with no possibility of improving their lot despite being in full time work. Low inclusion indicators in the region are making it harder for the disabled and ethnic minority sections of the conurbation to make both ends meet in the face of rising living costs and swelling urbanisation. Economic growth in isolation cannot produce social mobility, sustainable employment or much-needed skilled jobs.
Considering Greater Manchester's economy has been growing, poverty is still widespread with more than 10 neighbourhoods considered to be the most deprived in the country.
Greater Manchester is at the forefront of the northern powerhouse but child poverty there is so endemic that local authority rankings place this area near to the bottom. Only London's Tower Hamlets comes lower. A recent study has shown that our children are as poor as our pensioners. Universal credit will hit  working families in the worst possible of ways.
We have brought up a generation of poor children. Their parents were in work yet couldn't provide a decent living for their off-spring because of low wages, insecure employment and a lack of opportunities and education. These circumstances are not conducive to providing long-term solutions for families. The challenge of paying for childcare and transport costs when moving into low quality jobs is often insurmountable and forces people back into unemployment. People become trapped in a vicious cycle of poverty.
The introduction of UC with its new benefit cap will limit people's life choices in the region, keeping in view the poor transport links and a competitive job market. It will play havoc with single-parent families that have children under five. My question is: how is a single parent expected to find a part-time flexible job and pay for childcare while earning enough to put food on the table?
Charities and public services are bracing themselves for increased demands this winter, as families will be left with a five-week waiting period (initially six weeks) for their benefits in potentially extreme weather whilst relying on food banks. The problems around the roll-out of UC are expected to have a long-lasting mental impact on the children of hungry families. Labour, along with Trussell Trust and Citizen Advice Bureau, has argued that the benefit will devastate families in the very areas it is supposed to deliver help.
The roll out of UC will wreak havoc in a region that is struggling with rough sleeping, increased dependence on food banks and under-funded local authorities. Late interventions with families at crisis-point by councils crippled by government cuts are likely to be more costly in the long-term.
For children in Greater Manchester, the capacity for diagnosing and addressing the early signs of neglect and abuse through timely intervention has been badly affected since 2011-2012 according to a study.
UC is paid in arrears. There is a five-week built in waiting time and the rule relating to two children, together with a benefit freeze, creates huge difficulties for families. The children's commissioner for England has called for a pause in the government's planned roll-out. Labour has successfully forced the government to back-track on its original six weeks waiting time.
In reality, the government's boast that UC will boost employment by 250,000, as people are encouraged into work, cannot be delivered in a region with an economy characterised by poor-quality employment and will prove a mere rhetoric. Iain Duncan Smith's flagship benefit reform will force more deprived families to seek relief in charities and food banks. Parents may have to choose between feeding themselves or their children. Poorly-clothed children risk feeling socially-excluded and, as a result, may disengage with education and, even, society as a whole. Ultimately, the NHS and the local authorities will have to pick up the pieces of the broken lives and unrealised potential of a failed Government experiment. Labour has raised many concerns over the suitability of UC in its current form.
The Budget was a great opportunity for the government to turn things around for this region but it is a missed opportunity. On one hand government is rolling out a "housing first" pilot in Manchester, aware that rough sleeping will reach a new crisis point, and on the other completely ignoring the connection between the delivery of UC and the rise in foodbanks, debt, desperation and homelessness.
Labour supported the original principle of UC yet has often warned the government over its punitive impact.
In recent months Labour has inflicted a symbolic defeat on the government by forcing the government to end 55p-a-minute helpline to welfare claimant. It also represents a victory for the campaigners that several Tory backbenchers are also calling on ministers to "pause and fix" the controversial welfare reforms.
UC is a shambles – only a Labour government can lead the agenda on social security for the regions desperately in need.
Nazia

 Rehman is a council cabinet member in Wigan.
More from LabourList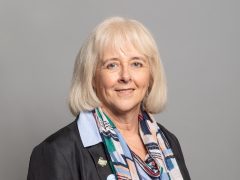 News
Ruth Jones has been promoted to Keir Starmer's frontbench and replaced Lloyd Russell-Moyle as shadow minister for natural…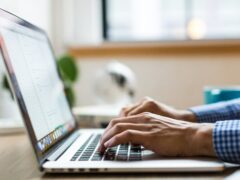 Comment
MPs have a team of people who support them in their work – usually no more than four…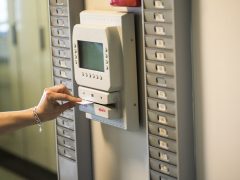 Comment
The idea of moving to a four-day working week is catching on during the coronavirus crisis, and the…