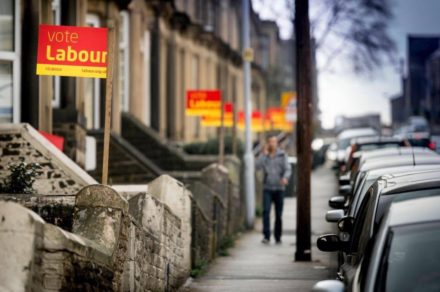 The upcoming Lewisham East by-election is being heralded by some party members as an opportunity to select a BME candidate, and it is widely expected that the shortlist will be all-BME women. What would be the context of such a decision, and can Labour legally draw up an all-BME shortlist?
Last year, Labour decided to select parliamentary candidates in 75 target seats by Christmas. This self-imposed deadline had to be pushed back to April, and you may have noticed that the process hasn't gone exactly smoothly so far.
Fiona Derbyshire has stepped down in York Outer, after discovering the experience to be "a lot bloodier" than she had expected. The selection of Tara-Mary Lyons in Welwyn Hatfield was not approved by the NEC as they were apparently concerned by money owed to HMRC. Worcester's Mandy Richards was deselected after it was reported that she'd promoted conspiracy theories and been placed under 14 civil restraint orders. Labour's vetting operation – whereby the onus is on local campaign forums (LCFs) to flag up problems with region – has not covered itself in glory.
Aside from those specific problems, another worrying trend has been identified: a distinct lack of BME candidates. The Guardian shamed the party when it reported in January that just one BME candidate had been selected in 28 of the most marginal constituencies.
Writing for LabourList last month, John Lehal called on the party to take action. "31 women and 16 men have been selected in target seats, but only two identify as BAME," he wrote at the time. The Sikhs for Labour activist proposed that the NEC should "pause all remaining selections" while it developed a "robust action plan" to address the problem.
Corbynsceptics have been frustrated by early selections for some time; like many other much-needed conversations in the party, discussion of these issues has been hampered by factionalism. We know the NEC isn't going to pause selections across the country.
There are undoubtedly compelling reasons for selecting candidates early, namely that it allows them to build up name recognition and a good reputation with local voters. On a national level, it shows Labour is ready to take power at any time, as Corbyn regularly avows. But there are disadvantages. Candidates have to commit to years of campaigning without pay until a general election that might not take place until 2022. Such flexibility, both in terms of finances and free time, is likely to disadvantage working-class candidates and women most.
Simon Woolley, director of Operation Black Vote, used a LabourList piece to express support for all-BME shortlists as a last resort. "Nobody will select a Black person just because they are Black," he argued, shutting down the usual criticisms advocating 'meritocracy' over quotas. Positive action must be considered because "exceptional BME individuals can't get their foot in the door".
Of course, the irony of Heidi Alexander's departure is that it not only allows the party to improve the racial diversity of PCCs, but also offers the chance to replace a Corbynsceptic with someone more likely to toe the leadership's line on Brexit and other key policy issues. Tom Copley, Joe Dromey, Kevin Bonavia and others, who either have been dissuaded from entering the race in anticipation of an all-BME shortlist or expect to be knocked out for that reason, would not typically be described as impassioned supporters of the Labour leader.
However, the motivation to increase – if only by one – the number of Labour's BME parliamentary candidates is shared across factional lines. Plus, Lewisham in south London is one of the most ethnically diverse local authorities in England. So there is broad consensus that all-BME shortlists are an option the party should take seriously, and would be appropriate for this by-election.
'But aren't all-BME shortlists illegal?' I hear you ask. All-women shortlists were made possible thanks to the Sex Discrimination (Election Candidates) Act 2002, and the Equality Act 2010 permitted their use until 2030. (Another extension will be required if they are deemed to still be needed following that deadline.)
No such legislation has been introduced to entitle any party to use all-BME shortlists. Nor has the Labour rulebook been changed to authorise them. What we're talking about when we discuss an all-BAME women shortlist being used for Lewisham East is therefore an unofficial act: de facto, not de jure. It's possible that the likelihood of an all-BME shortlist in Lewisham East is both the most and least controversial part of this by-election.
More from LabourList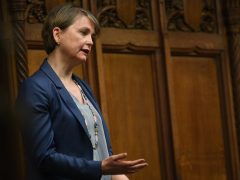 News
Yvette Cooper has declared that the government's announcement of plans to house asylum seekers in military sites as…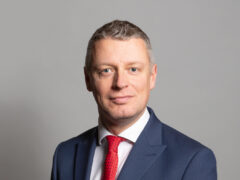 Comment
Labour is the party of housing. A decent, affordable home for all runs in our DNA. We know…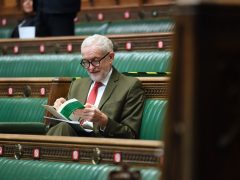 Daily email
The national executive committee yesterday voted to block Jeremy Corbyn from standing as a Labour candidate in the next general…