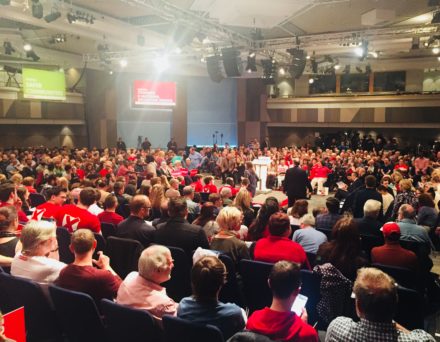 If you have ever questioned the benefits of being a mass membership party, the latest figures from the Electoral Commission should set you straight. They show that Labour raised more money than the Conservatives and the Lib Dems combined in 2017.
The figures show that the Labour Party raised almost £55.8m, while the Tories and Lib Dems raised only £45.9m and £9.7m respectively. The figures also reveal that the Tories raised twice as much money from legacy grants than from their living members.
Commenting on the news, a Labour Party spokesperson said: "Unlike the Tories who rely on a few super-rich donors to bankroll them, we're proud to be powered by small donations from hundreds of thousands of people across the country."
Historic figures show that the last time the Tories raised more money than Labour was in 2010, when both parties were organising for a general election. They also display a steady rise in Labour income since 2006 with the sharpest increases taking place from 2013 onwards.
The increase in income has been largely put down to the relentless rise in Labour Party membership, which has skyrocketed from around 200,000 in 2014 to roughly 600,000 today. Tory party membership, by comparison, has been in steady decline since 2006.
The Conservatives do not make their membership stats public. The last time they did so was in 2014, when the figure stood just shy of 150,000. Media estimates suggest the current figure is around 100,000 but the head of the Campaign for Conservative Democracy has suggested the figure could be as low as 70,000.
The embarrassing income figures are likely to put the Conservative leadership under renewed pressure to publish their membership stats. Grant Shapps MP, a former Conservative Party chairman, has said that Theresa May's refusal to do so is "embarrassing."
More from LabourList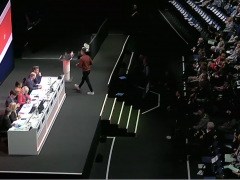 News
Labour conference has passed motions expressing support for an increase in funding for defence manufacturing to ensure that…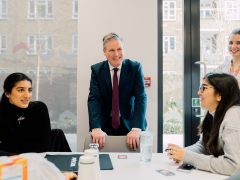 Comment
What a difference year makes. After delivering an optimistic vision for green, technology led growth in Brighton last…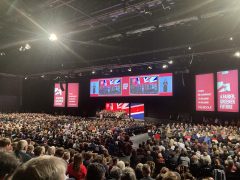 Comment
The mood in the conference hall this afternoon was markedly different to 2021, when Keir Starmer was heckled…