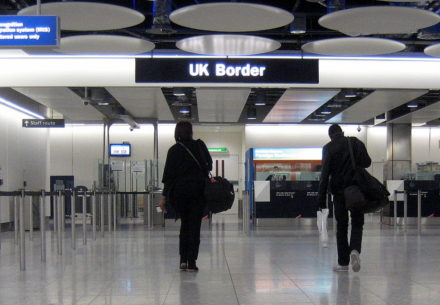 The march towards Brexit was widely expected to lead more migrants to leave. As Theresa May claims she plans to end freedom of movement for EU citizens, this was supposed to bring a new dawn ending floodgates from Europe. But yet again Tory 'conventional wisdom' got it wrong.
EU migration continues to fall, as anticipated. The latest figures show it is at a six-year low over the last year, which is still 74,000 more coming to Britain than leaving. Half come from countries like France, Germany and Ireland. Such news might be welcomed by a government with a manifesto commitment to reducing net migration to the tens of thousands. After all, it should be easier to reduce the number of migrants who can move freely than non-EU citizens. Or so you would think.
The Office for National Statistics has found that non-EU migration is growing, now at its highest since 2004. While overall net migration holds steady at 273,000, the commitment to getting this under 100,000 remains out of reach and still out of sight. Repeatedly promising the public something that cannot and will not happen does little to improve public trust in any government.
Brexit meant controlling and cutting migration for many, if not most, Leave voters. Yet ending EU membership is no guarantee that overall migration levels will change, although non-EU migrants might make up a larger share. The net migration target was about sending a message on immigration. Since her time as Home Secretary, Theresa May has clung to this target notwithstanding heavy criticism. But it is clearer now than ever that her policy is undeliverable, especially when migration is growing in groups already under May's control.
Labour can offer a new direction on immigration in four steps:
1. The net migration target should be dropped in favour of migration impact immediately. The public needs reassurance there is control, but using an arbitrary target can be counterproductive. Our level of control over immigration could be clearer and more tangible when communicated in terms of migration impact on A&E access, housing availability, school provision and public transport.
No abstract net figure will win people over more than concrete actions on the ground. This could be managed by reconstituting the Migration Advisory Committee as a small club of economists to include legal and social policy experts who can better assess impacts. Labour is already committed to dropping net migration targets and reintroducing the Migration Impact Reduction Fund.
2. Make the migration system self-funded. Immigration-related fees already bring in millions worth of profits to the Home Office. Much of this is diverted to spending in other areas. If the public knew that not £1 of taxes was spent on immigration services, this could help show that migrants are paying for themselves and not reliant on taxpayers. The high fees could be reduced while still covering full costs and provide additional funding for extra Border Force agents.
3. Make English language a priority. This should be backed up by ending the dozen-plus exemptions for non-EU nationals, introduced by the coalition government. All should be required to pass a test, and the fees would be used to provide extra support for English instruction. (We cannot require new residents to know English if programmes are unavailable or too costly.)
4. Start a national conversation about Britishness – and ensure the Life in the UK citizenship test no longer resembles a bad pub quiz. It's now a decade since this was last discussed with Sir Bernard Crick's Advisory Group on citizenship, leading to a new test, ceremonies for new citizens, and more. Yet there has never been a consultation with citizens, old or new, as to whether the system created was fit for purpose.
Deal or no deal Brexit, with or without a second referendum – whatever happens next, action must be taken to make the UK's immigration system fairer, more efficient and offer the public a reason to have renewed confidence. These four steps can be achieved in the first weeks of a new Labour government under Jeremy Corbyn following recommendations from a House of Lords citizenship select committee and my evidence to it. There is much uncertainty ahead. But sooner or later, Labour will win power, and when it does, our immigration system must be made fairer for all.
Thom Brooks is Dean of Durham Law School.
More from LabourList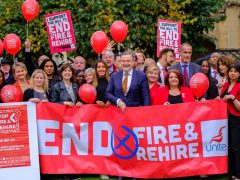 News
Conservatives have defeated a 'closure motion' – by a majority of 63, with 188 of all MPs voting…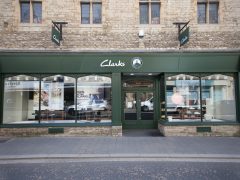 Comment
In my 34-year employment at Clarks, I have never taken a day off sick. That was, until five…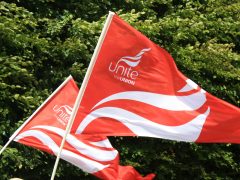 News
Unite has passed a motion at its policy conference today that commits the Labour-affiliated trade union to opposing…