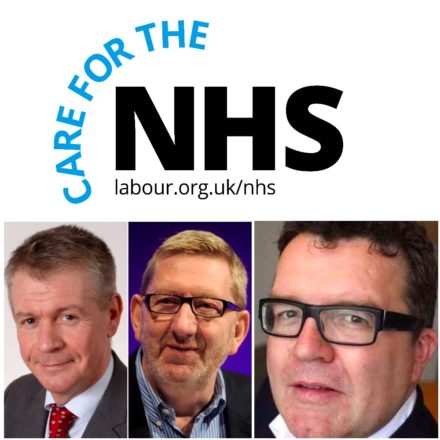 We are only a few days into 2017 and already there is plenty of which we can take stock. In case you missed anything, here is what has happened so far – and what it means for Labour.
Copeland – not another Brexit by-election
As Labour kickstarts the Copeland by-election campaign with a fresh push on Tory cuts to the NHS, it is clear the leadership wants to avoid turning the west Cumbria contest into another Brexit by-election. Given how badly the last two went – in the leafy remain stronghold of Richmond, where we lost our deposit, and a humbling fourth place in Leave-supporting Sleaford, despite two strong local campaigns – Labour wants to move the agenda back on to public services.
Of course, it remains to be seen whether this will prove possible, or whether the need for a narrative on Britain's departure from the EU will continue to dominate. A tilt back to the domestic policy agenda seems to make sense, but the question is whether Labour can convert Tory neglect of the NHS into electoral success.
Tom Watson is not going anywhere
The deputy leader said in an interview with Alastair Campbell, the former Blair media chief, that he has no input on electoral strategy for the party, and is unsure who advises Jeremy Corbyn on winning around the country.
Watson is no Blairite – memorably resigning in 2006 in order to push the then prime minister to give a date for his departure – so his comment should not be dismissed by Corbynistas but this level of apparent separation is remarkable. One does not have to go back too far, however, to find examples of when tension among Labour's top two came alongside triumphant performances at the ballot box.
The Fabian Society's report has put the progressive alliance back on the agenda (in some quarters)
The forecast that Labour could slip to as few as 140 seats in a general election has brought the thorny question of alliances between rival parties back onto the agenda – whether you think it is a good idea or major mis-step.
Many members will not like the idea of teaming up with the austerity-lite nationalists in Scotland, the bedroom tax-supporting Lib Dems or the electorally insignificant Greens – but the maths make for an interesting argument. The Fabian report suggested that gaining just 30 more seats between the so-called progressive parties could allow Labour to lead to a coalition government.
The Unite election will have a huge impact on the future direction of Labour
Rival camps in the parliamentary Labour Party (PLP) have pinned their hopes on Len McCluskey, or Gerard Coyne, to help restore the fortunes of the Opposition. Both candidates came out fighting over the weekend and Momentum and Labour First have spoken up for incumbent McCluskey and challenger Coyne respectively.
After the push to get as many as possible signed up to vote for the Labour leadership this summer, we can see an expanded membership has become the go-to strategy for political campaigning. Of course, increased trade union membership is a good thing in and of itself, so let's hope new members stay and get involved in TU battles against the Tories.
Public support is growing for an early general election
Theresa May has publicly ruled out a snap general election but many suspect she could change her mind. An early vote is gaining support from Remain and Lib Dem voters, with enthusiasm growing by three points between early September and the end of the year. If 2017 continues to see chaos from the government on Brexit – only three days in we saw the resignation of key diplomat Sir Ivan Rodgers – May could face further turmoil. Yesterday Rodgers used his departing message to colleagues to urge them to continue to challenge "ill-founded arguments and muddled thinking". Not exactly a ringing endorsement of the government.
Value our free and unique service?
LabourList has more readers than ever before - but we need your support. Our dedicated coverage of Labour's policies and personalities, internal debates, selections and elections relies on donations from our readers.
If you can support LabourList's unique and free service then please click here.