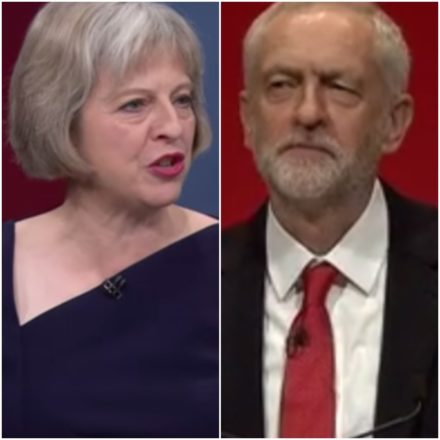 17.50 That's it for us for the day, we'll be back tomorrow to bring you all the latest news on the snap general election, and Labour's campaign.
17.45 Ann Clwyd, the veteran MP who many has suspected might have stood down, has confirmed she will stay on for the general election. She's tweeted:
In answer to those who have asked: I will stay to fight the Tories and Mrs May in June! #VoteLabour

— Ann Clwyd (@AnnClwyd) April 18, 2017

17.20 That Guardian/ICM polling says that the Tories have a 21 point lead over Labour, and could expect 46 per cent support, Labour 25 per cent, the Lib Dems 11 per cent, UKIP 8 per cent and the Greens 4 per cent.
17.00 There's polling that suggest the public backs a snap general election, with 55 per cent approving of May's decision, and 15 per cent against. That poll is from The Guardian/ICM.
16.40 Liz McInnes has suggested that she will not stand in the general election, having been elected in a by-election in 2014. She has been at the funeral of her mother today, and the shadow foreign office minister will be a real loss to the House, should she decide not to stand again for her Heywood and Middleton seat.
Ok I'll stand down. I'm not a career politician.

— Liz McInnes (@LizMcInnesMP) April 18, 2017

16.35 Emily Thornberry, the shadow foreign secretary, has challenged Boris Johnson to a televised foreign policy debate before the general election.
16.30 Margaret Hodge, MP for Barking and Dagenham since 1994, has confirmed she will contest her seat.
Proudly been MP for Barking for 20+ yrs & will seek to continue to do so. Have never taken a vote for granted + will fight hard to win #GE17

— Margaret Hodge (@margarethodge) April 18, 2017
16.20 John McDonnell has been on Sky News. Here's a clip:
Shadown Chancellor John McDonnell says he will be voting for a June 8th election, saying "bring it on" pic.twitter.com/8o00XzrMgE

— Sky News (@SkyNews) April 18, 2017
16.10 The Hull Daily Mail, Alan Johnson's local paper, are reporting that he has written to his Hull West and Hessle CLP about standing down.
He writes in the letter: "I was going to spend this morning writing my Parliamentary Report for Thursday's GC – then the news broke about an early general election. I have decided not to stand again as your candidate."
"Next month will mark the 20th anniversary of my tenure as Member of Parliament for Hull West and Hessle. Every day has been a privilege and a pleasure but it can't go on for ever and the electoral cycle means that each incumbent has to think again about what's best for them, the constituency and the Party."
"As far as the constituency and the Party are concerned, no MP wants to put them through the anguish of a mid-term by-election, so for me the personal decision is whether to retire now or in 2022 when I'll be into my 70s."
"I've decided that going now will give me the opportunity to do other things with my life and is therefore in the best interests of me and my family. I also think it's best for the Party."
"If the Tories win again there is little doubt that they'll implement the boundary changes that they commissioned which will drastically alter the make-up of our constituency whilst maintaining most of West Hull and Hessle at its core."
"It's far better for a new Labour candidate to fight the seat as it is rather than be a new face contesting a revised constituency in five years' time. I wanted Labour Party members in Hull West and Hessle to be the first to hear about my decision – hence this e-mail."
"The loyalty and friendship of those who've been stalwarts of the Party throughout most of my 20 years has been something I've cherished."
"We've achieved a lot together and Labour in Hull can be equally proud of its past achievements and its vision for the future: that is now being realised."
"As a resident of East Yorkshire I'll watch that vision unfold from the sidelines – hopefully under a Labour government. It's been great working with you."
They report that he had previously stated he would stand in a 2020 general election.
16.05 Ben Bradshaw, Labour MP for Exeter and 2015 deputy leadership contender, has put out a statement. He says: I always predicted that Mrs May, despite her public statements to the contrary, would call an early election."
"With a working majority and no discernible public clamour for an unnecessary early election, she is acting, as always, in the interests of the Conservative Party, rather than those of the country. If an election is approved by Parliament, I shall relish the fight."
I shall be campaigning on my record as MP for Exeter and the sole opposition voice to the Conservatives in the West Country. It is vital for the health of any democracy to have an effective opposition, particularly at a time when the Conservative Government is pursuing a damaging hard Brexit and our public services are facing their worst crises in a generation."
15.50 Channel 4 news reporting that number 10 have said that there will be no TV debates. This would be quite a bold move to avoid them altogether.
15.40 Commons leader David Lidington says that parliament will be dissolved on May 2nd ahead of the June 8th general election.
15.35 Alan Johnson stepping down has now been confirmed, after two decades as an MP. He'll be a great loss to the PLP, and has been a truly great public servant.
15.25 Owen Jones, the Labour activist and former Corbynista, has written for The Guardian. He urges unity, saying that we must "save the postmortem for whatever happens. Now it's the time to fight."
15.10 Lucy Powell has been on BBC News. Here's a clip she's tweeted:
A general election is the ultimate test for any political party and we should relish the chance to put our values into action pic.twitter.com/rhUa0xflKo

— Lucy Powell MP (@LucyMPowell) April 18, 2017
15.05 Dagenham and Rainham MP Jon Cruddas has said to his local paper Barking and Dagenham Post,  that the snap election is something Labour is "ready" for, but that is could lead to an "angry electorate"
He said: "All I see is policy chaos and an angry electorate. She says this is an election about Brexit but until now has said she cannot tell us her plans for Brexit as this would give away her negotiating strategy."
"The choice is simple: chaos under the Tories, or a Labour led society that works for working people, and fights for the best possible deal in the aftermath of our exit from the EU."
14.58 Corbyn has put out an appeal for donors to Labour members to help fight the general election.
He writes: "The Tories already have a war chest provided by a small group of multimillionaires, and with just 50 days until this election, whatever you can afford will help. We will hire organisers across the country, order print and advertising and kick-start our digital campaigns."
14.57 Hearing reports that Alan Johnson might be standing down…
14.55 Jeremy Corbyn has posted a video of what he said to BBC news this morning on his Facebook page:

14.50 Well, my last post aged well. Gorton by-election will not happen, as an MP cannot be elected to a dissolved parliament. Here's a tweet from Sky's Darren McCaffery:
NEW: David Davis also tells me Manchester Gorton by-election will NOT happen as MP cannot be elected to a dissolved Parliament.

— Darren McCaffrey (@DMcCaffreySKY) April 18, 2017
14.40 Theresa Griffin, MEP for the North West, tweets that she believes the by-election in Gorton will still be held on May 4th. Some had been speculating whether the snap general could mean it would be postponed to the June 8th vote. As a colleague of Labour's candidate in Gorton, Afzal Khan, in Brussels, it is likely that her analysis is accurate.
Likely Manchester Gorton & Greater Manchester & Liverpool City Region mayoral elections to be on May 4 despite snap general #VoteLabour

— Theresa Griffin MEP (@TheresaMEP) April 18, 2017
14.35 Sarah Champion confirms she'll stand again in Rotherham:
Excited to stand again to be MP for Rotherham. Tories can't keep riding rough shod over the country, they need holding to account!

— Sarah Champion MP (@SarahChampionMP) April 18, 2017
14.30 Jeremy Corbyn has tweeted:
Welcome to the 1000+ people who've joined our party since #GeneralElection called. Together we can transform Britain https://t.co/YrV3PplZMp

— Jeremy Corbyn MP (@jeremycorbyn) April 18, 2017
14.25 Alex Cunningham, MP for Stockton North, has confirmed he'll be standing again:
"I can confirm that I will again seek the nomination to stand on behalf of the Labour Party in Stockton North in the General Election in June."
"Despite the Prime Minister's constant denials that there would be no general election until 2020, her decision to call one comes as no surprise."
"I look forward to taking my personal record of service and a policy platform based on fairness for all our citizens to the people of Stockton North as I ask again for their support to be returned as their Member of Parliament for a third term."
14.20 Diane Abbott has been doing the media rounds, here's a clip of the shadow home secretary on Sky news:
Diane Abbott says Labour welcomes the election and says "pollsters may be in for a surprise" pic.twitter.com/MdPj4DM4ka

— Sky News (@SkyNews) April 18, 2017
14.15 Vince Cable has told LBC that will stand for the Lib Dems in Twickenham in the general. Many would expect him to win back the remain-backing seat he lost at the 2015 general, and the former Labour councillor could be one of multiple Lib Dems hoping to make gains at the Conservative's expense in affluent remain areas.
14.05 Richard Burgon, the shadow justice secretary, has put up a lengthy Facebook post. In it, he says: "People in East Leeds have been treated like dirt by this Conservative Government" and "Labour is pledging to chart a new course that means a better future for Britain."
14.00 Diane Abbott, the shadow home secretary and key Corbyn ally, has been on The World at One. She says, according to PoliticsHome: "Now we are in a general election campaign, and people have got to make a choice between Theresa May's Britain and Jeremy Corbyn's Britain."
"They need to make a choice between an unpleasant, xenophobic, hard Brexit, and a Brexit that will protect jobs and living standards. There's no question in my mind the Tories will fight a very unpleasant campaign and the electorates going to have to make a choice."
"I was an MP in the 80s and people said we were finished then, people said the SDP was going to be the natural party of government, it wasn't true then, it's not true now."
"My point is this, the Labour party has a history, it has a base, it has values and the Westminster elite may try to knock us out, but out in the country I think they're going to be prepared to listen to what we have to say."
"We are ready for this general election now. And I believe the British public is ready to listen to what we have to say. Faced with Theresa May's Britain, faced with the sort of Britain that Theresa May and her colleagues want to bring about, and faced with our positive offer: a more equal Britain, a fairer Britain, a Brexit that protects jobs and living standards, I believe the British people will come behind us."
13.55 Lisa Nandy, MP for Wigan, tweets:
This election must be about the post-Brexit Britain we want to build. A tolerant, open country that invests in our people & public services

— Lisa Nandy (@lisanandy) April 18, 2017
13.50 Alison McGovern, backbench MP and chair of Progress, tweets:
Given the chance to fight for Labour values – on Brexit or anything else – I'll do it.

— Alison McGovern (@Alison_McGovern) April 18, 2017
13.45 Ian Murray, Labour's only MP in Scotland, tweets his verdict on May's shock announcement:
Maybe, some day, we will have leaders who don't put their party or divisive ideology before country. #GE17

— Ian Murray (@IanMurrayMP) April 18, 2017
13.40 The BBC have some expert analysis from elections guru John Curtice, professor of politics at Strathclyde. He says the poll averages point to Tories getting 42 per cent and Labour 27 per cent, which would give Theresa May "quite a substantial majority", he says.
Whilst Labour is in a "dire position" in the polls, many seats are safe. He warns that May could make "some Conservative voters unhappy" by calling on the voters to endorse her vision for Brexit.
13.36 Angela Rayner, the shadow education minister, has tweeted:
Since the referendum we have limped from one decision to the next with no direction, to be successful we need a change of government #GE17

— Angela Rayner MP (@AngelaRayner) April 18, 2017
NHS is crumbling because of govt cuts, they have systematically attacked police funding, our councils have been decimated&services cut #GE17

— Angela Rayner MP (@AngelaRayner) April 18, 2017
School budgets cut while the government pursues its vanity project of more free schools instead of investing in our existing schools #GE17

— Angela Rayner MP (@AngelaRayner) April 18, 2017
13.30 Hilary Benn, chair of the influential Brexit select committee, tweets:
Here's my statement on the General Election pic.twitter.com/sw2ifQJWyu

— Hilary Benn (@hilarybennmp) April 18, 2017
13.15 Dave Ward, the general secretary of CWU, has put out a statement:
"We welcome the opportunity to fight for a new political settlement. This is a chance the labour movement must seize to fight for fundamental change. Working people are under greater pressure than at any time in living memory. The NHS is back in a critical condition. A whole generation is shut out of having a decent home, pension and care service."
"These are problems our members know all too well. We need a new deal for workers and a country that is run for the millions not the millionaires – this is what we have got to fight for. This is also why we have got to get behind Labour and Jeremy Corbyn."
13.10 Hello! It's Emma Bean, taking over from Peter Edwards. 
Matt Zarb-Cousin, Corbyn's former spokesperson, tweets:
The question is will Theresa May agree to live TV debates. After two leadership contests, no one could argue that Jeremy hasn't had practice

— Matt Zarb-Cousin (@mattzarb) April 18, 2017
12.50 Unison general secretary Dave Prentis has laid into the PM on Twitter and called for the scrapping of austerity measures.
"Theresa May claimed she didn't want an election before 2020. Now the British people have further proof you can't trust the prime minister", he said.
"Now that the general election is underway, public services post-Brexit and an end to austerity must be central to the national debate."
12.40 – Sadiq Khan, mayor of London, said the vote is a chance for the British people to give their verdict on a government "that has prioritised a hard Brexit which puts our economy at risk, while implementing damaging policies that are entrenching inequality".
In a post on his Facebook page he said: "I will be fighting hard for every Labour vote over the coming weeks – a Labour government is in the best interests of all Londoners and the whole country."
12.31 Unite has attacked May for performing a u-turn on the election and choosing to pursue a "hard, disastrous Brexit".
Gail Cartmail, acting general secretary of Britain's largest trade union, said: "The prime minister has gone back on her word regarding an early general election and the electorate will remember that. The country now has a choice between whether to vote for a Conservative party which is determined to pursue a hard, disastrous Brexit and is wedded to continuing with miserable austerity and destroying the rights and living standards of working people, or a Labour party which is presenting real, positive change based on a fairer economy and determined to ensure that on leaving the EU, jobs and communities can thrive.
"Labour has the policy platform that voters want. Now it is time to take it to the country and win the change working people so urgently need. During this upcoming electoral period Unite's work to support members at their workplaces will continue unimpeded."
Unite is currently holding its own election to choose a general secretary. Incumbent Len McCluskey faces challenger Gerard Coyne.
12.30 – Labour MPs will fight on a platform of standing up for their constituents, said Aberavon MP Stephen Kinnock, when asked about the prospect of colleagues losing their seats.
"We are going to fight on that platform of standing up for out communities and standing up for our constituents", he told the BBC.
May's statement was "chilling", the backbencher said, because it suggested she wanted to turn Britain into an "elective dictatorship".
12.25 – We now have a full story on Corbyn's response.
12.10 – Tim Roache, general secretary of GMB, said it is "right" that an un-elected prime minister allows the British people a vote but added: "This election cannot and should not be fought on sound bites and buzzwords. This election must be about the lives, hopes and worries of real people, not Westminster games. That means tackling insecure work, the housing crisis, a health and social care system close to breaking point and being clear about what the government's Brexit plan means for each and every one of us."
12 Harriet Harman, former deputy leader, has said she will stay on as an MP. In formal terms she has said she will seek the nomination of the Camberwell and Peckham Labour Party (CLP).
11.50 Chris Matheson, Labour MP for the City of Chester, Britain's most marginal seat, said he will vote in the Commons against a general election, the BBC reported.
11.39: Stewart Wood, a former advisor to Ed Miliband, has lambasted May for the timing of the vote. He wrote on Twitter: "The definition of opportunism: calling an election with the clock ticking on Article 50, Belfast in crisis & Korea on the brink of conflict."
11.38 – Jeremy Corbyn has said he is glad to have the opportunity to take the fight to the Tories.
In a statement he said: "I welcome the prime minister's decision to give the British people the chance to vote for a government that will put the interests of the majority first. Labour will be offering the country an effective alternative to a government that has failed to rebuild the economy, delivered falling living standards and damaging cuts to our schools and NHS. In the last couple of weeks, Labour has set out policies that offer a clear and credible choice for the country.  We look forward to showing how Labour will stand up for the people of Britain."
11.34 – Kezia Dugdale, Scottish Labour leader, has has said the party must work "tirelessly" to get Jeremy Corbyn into Downing Street.
She published a statement saying: "This country faces a significant and historic choice as we approach the UK leaving the EU. At the last election in 2015 we said this would be a clear choice between a destructive Tory Party and a better future with Labour. Since then we have seen the dangers of a Tory government.
"At this election, the choice again will be clear: a Tory Party intent on a hard and damaging Brexit; or a Labour Party that will oppose a second independence referendum and fight for a better future for everybody. The Labour Party is ready and has been preparing for a general election. We will start the process of selecting our candidates this afternoon. We will work tirelessly to elect Jeremy Corbyn [as] prime minister and deliver a Labour government."
11.31 – Carwyn Jones, Wales' first minister, said: "We won last year's Assembly election based on our strong record of leadership and delivery. We will enter the general election campaign, whenever it comes, from a position of strength and with a distinctive and innovative offer for the people of Wales."
11.15 – Tom Blenkinsop, MP for Middlesbrough South and East Cleveland, has announced he will stand down. Full story here.
11.05 – Theresa May has stunned the country by calling an early general election. Read details in full here.
It's Peter Edwards here starting off the blog. 
Join Tom Watson and top figures from across the party at the LabourList annual dinner – book your early bird tickets here.
More from LabourList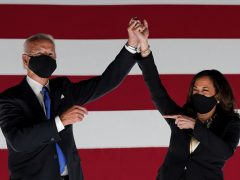 Comment
The inauguration of Joe Biden and Kamala Harris was a tremendous day for the world. Donald Trump was…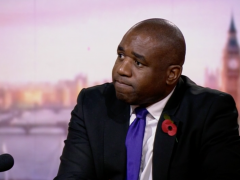 News
David Lammy has described figures showing that more than half of all young people in custody are from…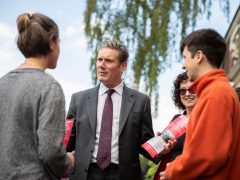 Comment
Over the past few months, at think-tank convenings, briefings with journalists and well-meaning panels on the future of…