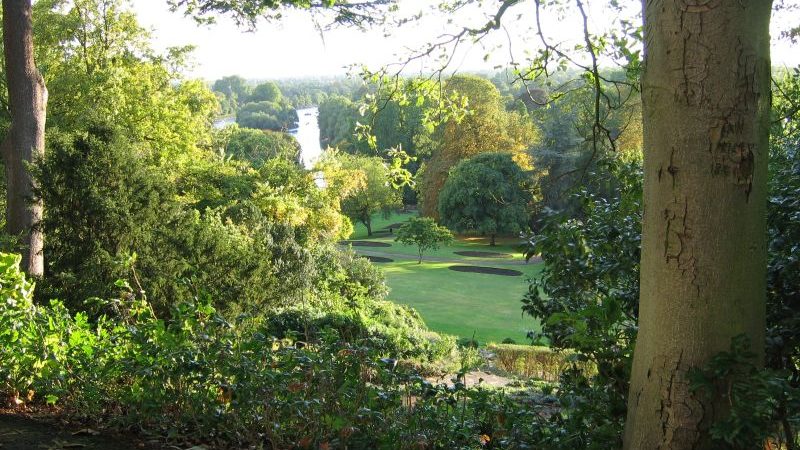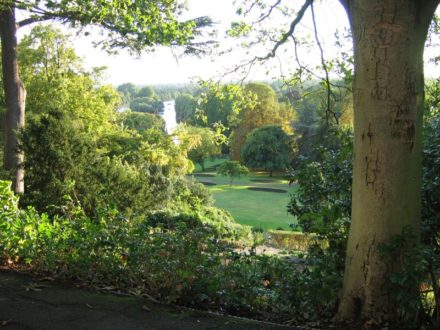 2.40 That's me done for the night – not a great night for Labour with the loss of the deposit, but at least we can comfort ourselves with the fact that this is the second election Goldsmith has lost this year, with the first seeing Sadiq Khan elected. Wolmar was a very good candidate, and the right choice for the area – but tactical voting unfortunately seems to have harmed him substantially. I've written a news piece rounding up the landmark result for the Lib Dems.  Wolmar's analysis that Labour supporters have "lent" the Lib Dems their votes seems very accurate, given that Richmond Park has more Labour members than votes received in this by-election.
2.25  The full results: Sarah Olney (LD) 20,510 (49.68%, +30.41%)
Zac Goldsmith (Ind) 18,638 (45.15%)
Christian Wolmar (Lab) 1,515 (3.67%, -8.68%)
Howling Laud Hope (Loony) 184 (0.45%)
Fiona Syms (Ind) 173 (0.42%)
Dominic Stockford (CPA) 164 (0.40%)
Maharaja Jammu and Kashmir (Love) 67 (0.16%)
David Powell (ND) 32 (0.08%)
LD maj 1,872 (4.53%)
Electorate 77,243; Turnout 41,283 (53.45%, -23.01%)
2.16 Just to tidy up the results: Liberal Democrat: 49.7% (+30.4) Zac Goldsmith: 45.2% (-13.1) Labour: 3.7% (-8.7)
2.10 Very hard to overstate the significance of the swing that the Lib Dems achieved here – a 21.7 per cent swing – with fielding a figure who was a relative unknown
2.09 Very sorry to have to report that as some will have already worked out, those 1515 votes mean Labour's vote share was just 3.7 per cent – so we've lost our deposit.
2.05 Lib Dem win – Goldsmith 18,638; Olney 20,500 [approx, very hard to hear]; Wolmar 1515
2.04 This should mean a declaration is imminent.
2.03 Wolmar tweets:
Candidates going up on stage now

— Wolmar for Richmond (@wolmarforlondon) December 2, 2016
2.01 Zac has arrived at the count.
2.00 Noises from the Lib Dems all very confident, far fewer caveats than before. Could we be on for the famous upset? Declaration status: coming soon.
Important point from Jess Phillips in the meantime:
Do you know what this election won't change – Heathrow expansion or Brexit

— Jess Phillips MP (@jessphillips) December 2, 2016
1.52 Labour's candidate Wolmar tweets:
Olney and team have just arrived at the count looking very chipper

— Wolmar for Richmond (@wolmarforlondon) December 2, 2016
1.50 Reports coming in that Lib Dems are claiming victory as the candidates start arriving at the count. Christian Wolmar arrives first, Sarah Olney a short while afterwards. Result should in theory be coming in 45 minutes. We've had estimates before though, and they've been woefully inaccurate. The one thing I can happily say with confidence is that we are getting closer to a result, though of course that's no bold claim.
1.40 Here's a reminder from Karl Turner about a particularly low point in Zac Goldsmith's mayoral campaign:
Make absolutely no mistake @ZacGoldsmith behaved disgracefully in #LondonMayor Election against my pal @SadiqKhan pic.twitter.com/3cNXFk8Wkq

— Karl Turner MP (@KarlTurnerMP) December 2, 2016
1.30 Worth remembering that Lib Dems also don't have *any* women in parliament at the moment, so if Olney wins she'll also be their sole female representative in the House. And they say we don't need feminism anymore.
IF the LibDems win it's a spectacular result for them but it also means they once again have a WOMAN in Parliament for 1st time in 18momths

— Jane Merrick (@janemerrick23) December 2, 2016
1.20 Reports that Labour sources estimating Lib Dem win – Olney circa 50 per cent, with Zac in the 40s. Labour's support seems likely to be single figures, potentially quite far down from the 12.3 per cent in 2015.
1.15 Hearing that we might get a result within the hour. I am however not holding my breath – and if it is as close as it seems it could be, that could push things back.
Here's some spot-on analysis from Jess Phillips, who won her Birmingham Yardley seat off the Lib Dems in 2015, in the meantime:
I love how people extrapolate whatever they want to see from any vote.If Libs win I'm going to say it's coz people prefer to vote for women

— Jess Phillips MP (@jessphillips) December 2, 2016
1.10 Former Lib Dem MP for Richmond Park Susan Kramer, who was defeated by Goldsmith in 2010, suggests on BBC's This Week that the particularly cold weather could have had an effect on turnout. To be perfectly frank, if there was a world where a by-election could end up with more than 56.3 per cent turnout in December then that is quite a surprising world. Here's a cracking fun fact on the issue from the BBC's Chris Mason:
As nerdy facts go, this is a corker: 53.6% is the highest turnout in a December by election since Enfield Southgate in 1984 @BBCNews

— Chris Mason (@ChrisMasonBBC) December 2, 2016
1.00 Labour sources suggesting a Lib Dem gain – perhaps even with a majority towards a thousand. Now that would be quite extraordinary, given that in 2015 Goldsmith had a 23,015 majority.
00.50 Here's Labour MP Karl Turner's take:
Looking close in #richmondparkbyelection be glad to see @ZacGoldsmith lose seat just for filthy campaign against SK. pic.twitter.com/EFan8U8HWK

— Karl Turner MP (@KarlTurnerMP) December 2, 2016
00.43 Some bookies now putting the Lib Dems as favourites to pull off the upset. Were the Lib Dems to take Richmond tonight, it would be landmark in many ways – not least because it'll be their first by-election win since 2006, when their now Scottish leader Willie Rennie took Dunfermline from Labour. They then lost the seat to Labour's Thomas Docherty at the 2010 general.
00.32 Turnout at 56.3 per cent. Not bad for a by-election at all, though unsurprisingly lower than the 76.5 per cent at the general last year.
00.30 In another council by-election result, Labour have not taken the Whitechapel ward that perhaps represented our best chance today. Labour's vote share increased 6.5 per cent, but the independent held seat was taken by a fresh independent candidate. UKIP's vote share decreased 2.4 per cent, and the Greens lost 6.6 per cent of their support.
00.20 Labour's candidate wrote for LabourList last week, laying out why he is the only anti-austerity and anti-Brexit choice for Richmond's voters.
00.10 Whilst Labour's decision to contest the by-election was controversial, the majority of surveyed LabourList readers backed the move earlier in November.
00.00 Early sampling of the votes suggesting that Olney is – though perhaps only narrowly – ahead. Feeling on the ground is that in the last 48 hrs there's been a big swing to the Liberal Democrat candidate. We'll be getting official turnout figures very soon.
11.50 The Lib Dem vote share in Southbourne increased nearly 16 per cent, with the Tory vote dropping 32.3 per cent. Labour vote share is up 4.7 per cent, but I understand we did not stand in the ward at the last election. The Tories have held another council ward, Myton and Heathcote in Warwick.
11.40 In news that the Lib Dems hope won't be the last good development for them tonight, they've gained the council ward of Southbourne (Chichester) from the Conservatives.
11.30 This week saw the final campaign drive and final hustings for the by-election, which I had the pleasure of going to. You can read my report here, where Labour's Wolmar delivered a strong performance, attacking Goldsmith for his mayoral campaign and green credentials. His standout attack, rubbishing Goldsmith's portrayal of himself as a "nice guy" by pointing out that nice guys don't vote for austerity or make racially-charged slurs, was well received in the venue.
11.20 Further news from the count – declaration should be approximately 2.30am. Bad news from the count – so far Labour's vote not looking great.
11.10 This by-election period began with some conversation over whether Labour would stand a candidate at all – with Clive Lewis, Lisa Nandy and Jonathan Reynolds all urging a move to stand aside and instead back the Lib Dems. They said: "Not only did Goldsmith bring a new low to mainstream politics with his campaign against Sadiq Khan, but he is a hard Brexiteer willing to throw hard won environmental and workplace protections down the drain despite all his talk of being green."
11.00 Early reports suggest that there has been a low turnout in postal votes. It is hard to tell what this might mean, but it perhaps will help Olney – who started with a low profile and whose campaign has built momentum in recent weeks as she has become more well known. Worth noting as well is that Goldsmith, as an independent, won't be able to access Tory election data – which can only harm him. Murmurings on the ground suggest things are looking strong for the Lib Dems at the early stages.
10.50 Olney's potential path to victory was also simplified when the Greens decided to not stand against the Lib Dem – seeking to promote the idea of a progressive alliance, with their leader even campaigning alongside Olney. However, just this week, several high profile local Greens broke from their leader Caroline Lucas by urging supporters back Labour's Wolmar – because of his anti-austerity and environmental politics.
10.40 Of course, Goldsmith's path to potential re-election was made a lot easier when the Conservatives announced they would not run against him. He also has UKIP's backing, which frankly will quite possibly have not really helped him in this fiercely remain supporting area. The result might well simply come down to whether the voters think of this as a vote on Heathrow, or a vote on Brexit. If Heathrow, Goldsmith will likely keep his seat. However, if their anger over Brexit – which Goldsmith supported but did not actively campaign for – motivates them, Olney may well be the next MP for Richmond Park.
10.30 In the run up to the vote, Richmond council were anticipating a decent turnout for the by-election because of the high levels of publicity around it. Of course, usually by-elections can expect pretty low turnout. Some reports are saying that turnout might dip below 50 per cent – in the 2015 general election Richmond Park had 76.5 per cent turnout.
10.20 Now of course there are more candidates than just the three main players listed at 10.00, with a total of eight candidates standing in the seat.
Zac Goldsmith – Independent
Howling Laud Hope – Monster Raving Loony
Maharaja Jammu and Kashmir – One Love Party
Sarah Olney – Liberal Democrats
David Powell
Dominic Francis Stockford – Christian Peoples Alliance
Fiona Natasha Syms – Independent
Christian Wolmar – Labour Party
10.10 Not yet clear when we might have a result, the broad twitter consensus seems to be somewhere around 2am, but we'll just have to sit tight and see. We're here for the duration whatever happens whenever.
10.00 Polls have just closed in Richmond Park, where a by-election was called by incumbent Zac Goldsmith's decision to resign as a Tory MP and stand instead as an independent, in response to the Government's decision to approve a third runway at Heathrow.
The vote is largely considered to be a two horse race between the now independent Goldsmith and the Liberal Democrat candidate Sarah Olney. Labour's Christian Wolmar, who also ran to be Labour's mayoral candidate, has fought a strong campaign focussing on the harms of austerity politics and his environmental credentials, but it would require a colossal upset for him to come anywhere other than third. Fingers crossed for the colossal upset!
More from LabourList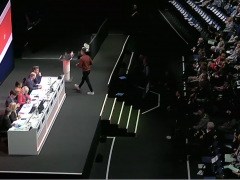 News
Labour passed a number of constitutional amendments, known as rule changes, at its party conference this year. We…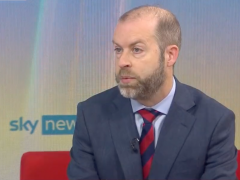 Video
Jonathan Reynolds has denounced the government's economic policy as "unsustainable, dangerous, reckless and a gamble with people's futures"…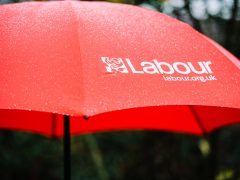 Daily email
YouGov published explosive findings last night. According to the pollster, Labour has a 33-point lead over the Conservatives – which…