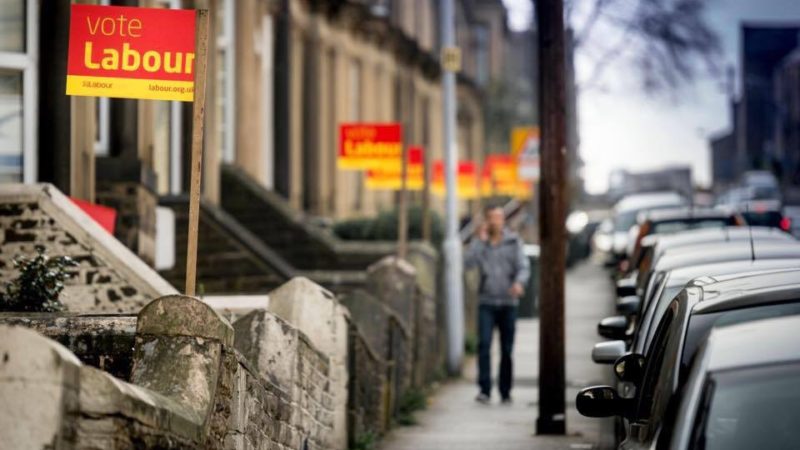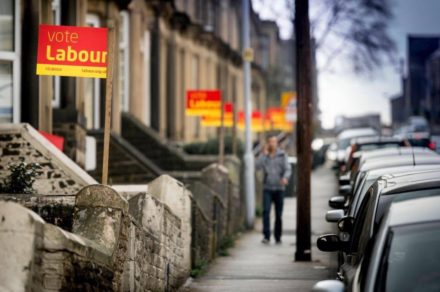 Things are worse for Labour than in the early 1980s is the lament from many on social media.
Well yes… and no.
Let's take as our reference point February 1983, the month of the Bermondsey by-election, as there is a shared character between now and then, Peter Tatchell. Then a controversial by-election candidate demonised by the tabloids to illustrate everything they denigrated about the Labour left, now a national treasure disrupting Jeremy Corbyn's speech on Saturday to draw attention to the plight of Aleppo. This was just three months before Labour's worst-ever post-war drubbing in the 1983 general election when we got just 209 seats.
Labour is actually doing even worse in the polls now than it was then, despite the fact that we then had to contend with a surging SDP/Liberal Alliance. Now we have just had a YouGov poll with Labour on 25 per cent, 17 per cent behind the Tories, and ICM with Labour on 28 per cent and 14 per cent behind. In February 1983 NOP had Labour on 35 per cent, nine per cent behind the Tories, Gallup had us on 33 per cent, 11 per cent behind, and Mori had us on 26 per cent, 13 per cent behind.
Corbyn is very unpopular compared to Theresa May and most previous Labour leaders but is less unpopular than Michael Foot was. IpsosMori finds 58 per cent of the public are dissatisfied with how he performing as Labour leader, a net unfavourability rating of -29 per cent, whereas in February 1983 Foot was seen unfavourably by 68 per cent, a net unfavourability of -52 per cent.
In terms of by-elections, in 1983 we lost the then safe seat of Bermondsey to the Liberals, retaining only 41 per cent of our percentage vote share from the previous general election. The three recent by-elections have not been in Labour seats but in Sleaford and North Hykeham we retained 59 per cent of our 2015 percentage vote share and slipped from 2nd to 4th, in Richmond Park we retained only 30 per cent and lost our deposit, and in Witney we retained 87 per cent but dropped from second to third. We can't compare Batley and Spen as the other major parties didn't stand. Hopefully we will not have a by-election in a safe Labour seat to test whether we are losing votes there in the same way we are in non-Labour areas.
As in 1983, Labour faces a situation where a realignment of British politics seems a distinct threat. In 1983 this was entirely self-inflicted – the SDP breakaway was caused by Labour's internal civil war and the defection of MPs who felt the party was beyond rescue either because of its policy switch to unilateralism or the threat of deselection by their local CLPs.
This time round we face a Tory party that is polling as solidly as it did in 1983 but rather than just the single threat then – an SDP/Liberal Alliance polling solidly across the UK and taking away our centrist votes – we face multiple threats on different fronts: the Lib Dems in heavily pro-Remain areas, the SNP in Scotland and UKIP chasing our core vote in working class Leave areas.
As in 1983, Europe is a component part of the problem. Then, Labour was in favour of leaving the common market and this was seen as an extreme left position whereas the Tories were pragmatically for "in", and this was part of the motivation for the SDP split. Now the Lib Dems and UKIP are scooping up hardliners for Remain and Leave respectively and Labour is struggling to reconcile a situation where the two parts of our voting base – the cultural/liberal left in London and university towns and the economic left in the Midlands and North – have diametrically opposed views on Brexit.
The base we have to fall back on is considerably weaker than in 1983. Then we were about to win 41 MPs in Scotland, now we would be lucky to get one, so we have to do disproportionately better in England and Wales. Population movement from cities to suburbs and from north to south and several consequent rounds of boundary changes mean we have fewer safe seats and fewer winnable marginal target seats in England now, and more safe Tory seats. The trade union movement is hugely weakened by decades of de-industrialisation. Class identity and community bonds that tied people to Labour on a tribal basis are far weaker. There is a risk that UKIP will steal some of the exact same kind of voters, e.g. in then mining and industrial areas, that stayed loyal to Labour in 1983. On the plus side, London is now a Labour voting city when in 1983 it returned a majority of Tory MPs and was also a drag on our national vote because of the perceived extremism of the London Labour Party under Ken Livingstone and John McDonnell…
As in 1983 we are campaigning in our comfort zone on themes that are deeply important to our members and our base – the NHS, austerity and cuts. We don't really have any appealing offer for swing voters who are doing relatively well economically. Unlike in 1983, immigration is an issue that is high up the list of voters' concerns, and threatens to shake the loyalties of many working class Labour voters.
So the external challenge for Labour is different but as bad as or worse than it was in 1983 and some of the cushioning effect that our historical heartlands gave us has gone.
How about the situation for moderates inside the Labour Party, and our chances of turning this round?
The most obvious point is that the hard left have now twice won the leadership and control the leader's Office whereas, back then, Tony Benn had narrowly failed to win even the post of deputy leader. Whilst Foot was clearly not the right's candidate for leader in succession to Callaghan, and was a committed unilateralist and anti-European, he was from the party's traditional Tribunite soft left, was hugely experienced in government, and he was trying to promote party unity so he was a more ambiguous figure than Corbyn. This was recognised by the public at the time, who both bought into portrayal of him as having dangerous views on defence but also saw even more left-wing figures like Benn challenging him.
The one-member-one-vote (OMOV) leadership election rules favour future victories for the left if they can get enough nominations to get on the ballot, given the membership surge inspired by Corbyn, whereas the electoral college that existed in 1983 gave MPs a 30 per cent say in leadership ballots. This makes decisions at annual conference about the rules surrounding the numbers of MP nominations required in leadership elections critical for both sides.
But at almost every other level Labour moderates are in a healthier position than we were in the 1980s.
The NEC does not have a solid left majority which it did until John Golding recaptured it in 1982. This enabled the hard left to run both policy-formulation as the NEC then controlled this and Benn chaired the key committee, and organisation and staffing decisions, saddling the party with a left general secretary Jim Mortimer and an entryist member of Militant, Andy Bevan, as national youth officer.
Annual conference was a hostile bearpit in the 1980s (take a look at the booing and heckling of moderate MPs in the BBC documentary The Wilderness Years on YouTube). The 2016 annual conference delivered victories on rule changes and internal elections for moderates.
This is caused by the fact that CLPs and the people most active in them are more moderate than they were in the 1980s, despite the large membership growth and the attempts by Momentum to mobilise those members to take over CLPs. More CLPs are moderate-led and more send moderate delegates to conference than they did in the 1980s.
This has important consequences. Thus far there have been none of the sweeping rule changes that were passed by annual conference in the 1980s that altered the power balance in the party. The left can't get this agenda passed. Nor have they managed to pass iconic left policy demands like unilateral nuclear disarmament which they were able to in the 1980s and which helped trigger the SDP split.
The Parliamentary Labour Party (PLP) is far more solidly moderate than it was in the 1980s when 71 MPs voted for Benn to be deputy leader and 139 for Foot to be leader.
De-selection of moderates MPs is now a common demand on social media, a meme, but is in practice very difficult to achieve because of the protection afforded to incumbents by the trigger ballot system. Mandatory re-selection (every MP having to go through a full re-selection against challengers, decided in the 1980s by their general committee delegates, not just a trigger ballot of branches and affiliates) was a reality from 1981 and led to the de-selection of 14 MPs between then and 1986.
Because MPs have learned the lessons of history, there has been no split in the party, no SDP breakaway, this time, which is hugely important both in reducing the external threats to Labour compared to the 1980s and not weakening moderates inside the party.
Entryism by Trotskyist groups is a real problem again as even those Momentum membership who are not Trotskyites have acknowledged following the infighting at their national committee, but is on a far smaller scale than in the 1980s when Militant had perhaps 5,000 activists operating inside the Labour Party, three MPs, a large presence among CLP delegates to conference and control of Liverpool city council and the Labour Party Young Socialists.
Not a single Labour Party regional board is controlled by the left in the way many were in the 1980s. In London, the regional conference last month saw the left heavily defeated in the CLP section and for vice-chair where Ellie Reeves took 85 per cent of CLP votes, whereas in the 1980s the London regional executive was left-controlled including luminaries like Diane Abbott, McDonnell and Corbyn.
There is not a single Labour-controlled council that buys into a Corbynite agenda. The leadership of Labour local government is resolutely moderate and pragmatic, in stark contrast to the 1980s when there were a swathe of hard left councils attracting bad national headlines for Labour with their antics, including now bastions of common sense like Hackney and Lambeth, as well as Liverpool and the Livingstone/McDonnell-led Greater London Council, which played a rather different role in Labour politics to Sadiq Khan and the London mayoralty now.
In the unions, the situation in the 1980s was one where some of the unions were central to the fightback against the hard left, though others were Benn supporting. The position now is less clear cut but of the four largest affiliated unions the GMB and USDAW both opposed Corbyn in the leadership ballot, Unison's leadership may have wanted to, and has been constructive in other decisions it has taken, while Unite is up for grabs as it is about to hold a general secretary's election, which could see it flip from being an important part of Corbyn's coalition to being outside it.
Overall then the risk of electoral annihilation we face as a party are as serious as they were in the 1980s, but our chances of saving the party from inside are a lot better than they were then (and we did it that time despite the odds).
More from LabourList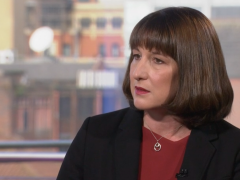 News
Rachel Reeves has argued that banning emergency service workers from going on strike is the "wrong solution to…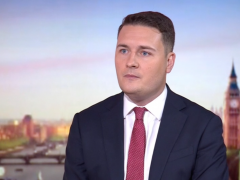 News
Wes Streeting has pledged to maintain key standards for patients and argued that targets are "vital" to ensure…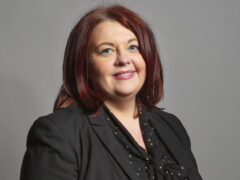 Comment
"We've had 12 years of a Conservative government who, quite frankly, are failing the people of this country…