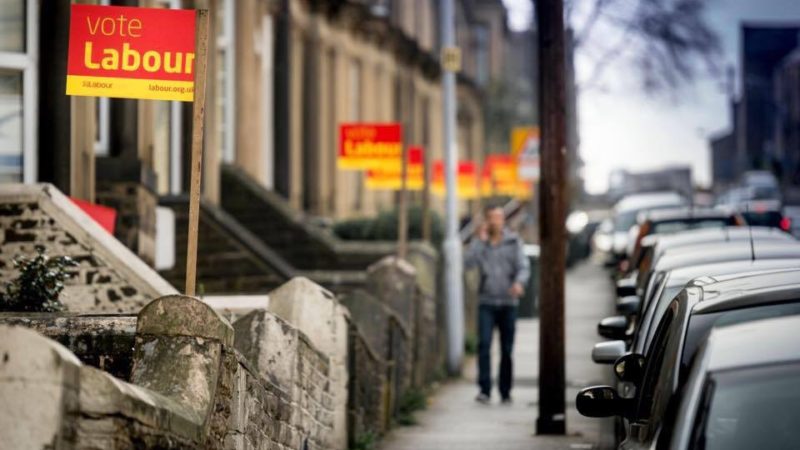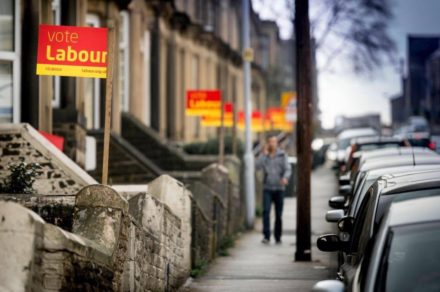 9pm One final result from earlier – The Tories have won the metro mayor's post in Cambridgeshire and Peterborough. James Palmer pushed the Lib Dems into second. Kevin Price, the Labour candidate, was third.
The newly elected metropolitan mayors #LE2017 https://t.co/vN6E3Y7mVK pic.twitter.com/yBU8YjSl6G

— BBC News (UK) (@BBCNews) May 5, 2017
5pm Andy Street, the Tory former head of John Lewis, has won the West Midlands mayoralty, ahead of Labour's Sion Simon.
4.10pm Andy Burnham has won the Greater Manchester metro mayor election. The former health secretary won 63 per cent of the vote. The former health secretary won 359,352 votes, comfortably ahead of Tory candidate Sean Anstee on 128,752.
Greater Manchester mayoralty, result:

LAB: 63.4%
CON: 22.7%
LDEM: 6.1%
GRN: 1.9%
EDEM: 2.0%
UKIP: 1.9%

— Britain Elects (@britainelects) May 5, 2017
4pm Andrew Gwynne, Labour's national campaign co-ordinator, has told the BBC "must do a lot better" after the party slipped back in local government.
"We have got a general election on 8 June. We've got five weeks to determine the future for the next five years for this country and I believe that we now need to get on the ground.
"We need to be knocking on doors, talking to people and reminding them that Labour values are fundamentally the values that the British people support."
3.10pm The Corbyn-sceptic and Corbynista parts of the party are debating why Labour lost control of Derbyshire county council. The BBC's Iain Watson has more details:
1/2 Former Lab group leader in Derbyshire Dave Wilcox blames Jeremy Corbyn's leadership for the party's rare defeat in the county

— iain watson (@iainjwatson) May 5, 2017
2/2 Derbyshire's Dave Wilcox says 'genuine labour supporters said we are not voting for you while you have Jeremy Corbyn as leader'

— iain watson (@iainjwatson) May 5, 2017
Former Lab MP for Derby Chris Williamson blames collapse in UKIP vote & PLP undermining Jeremy Corbyn for bad result in county's elections

— iain watson (@iainjwatson) May 5, 2017
3pm We have a story with more details of that shock result in the Tees Valley.
2.30pm Tory candidate Ben Houchen has won the Tees Valley metro mayor contest.
Houchen, the leader of the Conservative group on Stockton borough council, scored a narrow win on second preferences. He took 48,578 votes compared to the 46,400 posted by Labour's Sue Jeffrey.
2.15pm We now have a story on the Liverpool result and Rotheram's reaction to his landslide victory.
2pm Steve Rotheram has won the Liverpool metro mayor election. The former councillor and ex-parliamentary aide to Jeremy Corbyn won 59.5 per cent of the vote. Tory rival Tony Caldeira was a distant runner-up on 20 per cent.
1.50pm We have a story on the Glasgow results, where Labour group leader Thomas McAveety held on to his seat but the party lost overall control of the council. Counting continues.
1.40pm The Tories have taken control of Derbyshire county council. It is believed to be the first time Derbyshire has been lost while Labour has been in opposition in Westminster.
1.30pm The Tories are narrowly ahead on first preference votes in the Tees valley metro mayor elections, according to Britain Elects. The north-east heartland had been seen as a near-certain Labour victory.
Tees Valley mayoralty, first preferences:

CON: 39.4%
LAB: 39.0%
LDEM: 12.3%
UKIP: 9.3%

— Britain Elects (@britainelects) May 5, 2017
1.20pm Carwyn Jones, Welsh Labour leader and first minister, has given his take on a "mixed night", during which his party lost control of two councils but held on to three major urban areas.
"Welsh Labour candidates and activists can be incredibly proud of themselves today – they fought another tough election, and once again defied the odds. The Tories had been briefing that they'd be walking into power right across Wales this morning – that simply has not happened. People realise that only Welsh Labour will stand up for Wales and we thank them once again for that trust," Jones said.
"Despite defying the doom-mongers in places like Cardiff and Flintshire, there is no question it was a mixed night for us, and as the true party of Wales we are always more stretched than our opponents. We faced strong challenges from all parties, and independents, right across the country. For those who lost their seats, they need to know that they have not campaigned in vain, the battle goes on and we thank them for the incredible service they have given to Welsh Labour and their communities.
"We must now re-focus and fight a general election campaign the same way we always fight elections – with our own Welsh Labour values, huge amounts of hard work and an absolute commitment to stand up for our communities against the Tories."
1pm Labour has lost control of Glasgow council for the first time in nearly 40 years. Scotland's largest authority had been held by Labour since 1980s. Counting is still going on but it is now impossible for Labour to win an overall majority.
11.20am More details from Wales: Labour has held Cardiff, Swansea and Newport councils but lost control of Blaenau Gwent and its majority in Bridgend.
11am Anas Sarwar, a Scottish Labour MSP, has said his party is the "underdog" in Glasgow, where Labour's decades long hold on the council is under threat.
"Politics in Scotland is framed between 'yes' and 'no'. Right across the UK it is frame between 'leave' versus 'remain'. That's quite an uncomfortable place for the Labour party to be when we are talking about solidarity, equality and fairness," he told the BBC.
10am Counting is underway for local elections in Scotland.
8.40 John McDonnell, the shadow chancellor, has mounted a defence of Jeremy Corbyn in a series of morning interviews.
He admitted it had been a "tough" set of results so far but said Labour's policies were proving "extremely popular". He also downplayed concerns that early council results, with about a fifth now in, were a harbinger of a dire general election result.
"I think we are building a solid base in this general election campaign and I think the more people see of our policies and of the nature and character of Jeremy Corbyn they will like it," he said.
8.30 Thanks Emma. Good morning everyone. Labour has suffered a very difficult night with around a fifth of council results in. We have suffered a loss of more than 100 seats, so far. You can read a summary here.
8.10  As the eagled eyed amongst you might have noticed, I've been on the liveblog for a little over ten hours through the night, but there are still results to come in. I'm handing over to my colleague Peter Edwards who'll be taking you through the day, when Scotland, the other metro mayors and the remaining council seats in Wales and England will be wrapped up.
8.05 Here's the Welsh Labour leader's take:
@welshlabour A testing night for many of our candidates. Thanks to you all for standing and for your hard work. There will be better times.

— Carwyn Jones AM/AC (@AMCarwyn) May 5, 2017
Here's Cumbria's vote share:
Cumbria, vote share:

Con: 44.6% (+13.0)
Lab: 26.2% (-1.7)
LDem: 17.9% (-0.7)
Grn: 3.8% (+1.6)
UKIP: 2.0% (-9.7)
Oth: 5.4% (-2.6)

— Britain Elects (@britainelects) May 5, 2017
8.00 John McDonnell has been doing the media rounds this morning, and here's what he said to Sky News:
"It hasn't been the wipeout that some were predicting" says Shadow Chancellor John McDonnell pic.twitter.com/QCA8Wzu4b9

— Sky News (@SkyNews) May 5, 2017
07.50  Britain Elects has Lincolnshire's vote share – showing UKIP's collapse in stark terms.
Lincolnshire, vote share:

Con: 53.4% (+17.4)
Lab: 19.3% (+0.7)
UKIP: 7.5% (-16.8)
LDem: 4.6% (+0.1)
Grn: 1.5% (+1.4)
Oth: 13.7% (-2.7)

— Britain Elects (@britainelects) May 5, 2017
07.40 The BBC are reporting turnout of around 35 per cent, which is a little better than what it was a few years ago when these were last contested. Is this the impact of the general election campaign alongside increasing people's interest? Perhaps.
07.30 Labour hold Torfaen council.
07.20 Some potentially interesting news for the general election from a local vote in Hartlepool. Labour are defending a slim 3,024 majority over UKIP in Peter Mandelson's old seat, with the current MP Iain Wright stepping down.
The BBC's Richard Moss tweets:
Labour hold on in council by-election in Headland & Harbour ward in Hartlepool. UKIP will be disappointed not to gain in this target seat. pic.twitter.com/WBvNWAN9gz

— Richard Moss (@BBCRichardMoss) May 5, 2017
07.10 Shadow Welsh secretary Christina Rees has said in a statement about the local election results:
"Although there are still results coming in, it's clear from what we know so far that the predicted Tory advance in Wales has simply failed to materialise."
"We have defied the pundits to deliver some extremely strong results across Wales – holding Cardiff, Newport, Torfaen and Neath Port Talbot, retaining control with gains in Flintshire and, against a Tory onslaught, increasing our majority in Swansea."
"It's obviously been a difficult night for Welsh Labour in Blaenau Gwent and Merthyr Tydfil, and it's always a blow to lose hard working Welsh Labour councillors."
"However, as Professor Roger Scully has said, the "big picture here in Wales…is of a much smaller swing from Labour to Conservative than in England". Though many counts are still to take place, the clear message from tonight is large swathes of Wales rejecting the Tories and voting Welsh Labour to stop them from walking all over Wales".
07.00 The BBC's election guru John Curtice has been on the Today programme giving his verdict of the votes so far. He's said that the Tory win in the West of England mayoralty was much narrower than expected.
He has said, according to The Guardian: "UKIP have had a very bad night. Four years ago, when in these equivalent elections in England, they did remarkably well. Tonight we've seen pretty much confirmation of the message of the opinion polls, that the UKIP vote now seems to be being badly squeezed, not least by the Conservatives, apparently because UKIP voters now think that Theresa May is going to bring about the vision of Brexit that they are after. That is the one clear, unambiguous thing."
"It's also perfectly clear this has been a pretty bad set of results for Labour. After all, back in 2013, Labour didn't do that well. We said they were getting the equivalent of no more than 30 per cent of the vote. Well, actually, on average, Labour's share of the vote is down in these overnight results. That is not the kind of performance that you would expect from a party on the brink of a general election victory."
"For the Conservatives, undoubtedly this looks like at first glance a very good set of results. It's probably consistent with them having a double-digit lead in the opinion polls."
06.50 Now, there's still a lot more democracy to be done during the day today.
Scotland begins counting at the very civilised 9am, so we won't get results through from there for a good while yet.
The other metro mayoralties are also due to declare later in the day on Friday – possibly mid-late afternoon. 3pm is the estimate for Cambridgeshire, Liverpool and Tees Valley, with the West Midlands and Greater Manchester more likely around 6pm.
Whilst we have enough results in from England and Wales to have an idea of how the votes are going, we won't have everything until around 3pm Friday.
06.40 Labour retains control of Cardiff:
BREAKING: Welsh Labour retain control of Cardiff Council

— Welsh Labour Press (@WelshLabPress) May 5, 2017
06.35 Here's the BBC's Nick Robinson's analysis of the vote so far:
Brexit split the country but it's re-uniting the right. Tories make gains, UKIP collapses & Labour goes into reverse.Analysis on @BBCr4today

— Nick Robinson (@bbcnickrobinson) May 5, 2017
06.25 Manchester Evening News' journalist Jennifer Williams tweets:
One bright light for Labour: woke to a text from someone at a verification saying sample suggested very strong Burnham vote in GM.

— Jennifer Williams (@JenWilliamsMEN) May 5, 2017
06.15 Indeed, Labour have ever so slightly increased their majority in Swansea – gaining one extra council ward.
BREAKING: Increased Welsh Labour majority on Swansea Council

— Welsh Labour Press (@WelshLabPress) May 5, 2017
06.10 Labour have held Swansea council.
Labour's West of England metro mayor candidate Lesley Mansell has tweeted:
I'd like to thank everyone who voted for me; everyone who voted for a change for the West of England. I'm sorry I wasn't able to win for you

— Lesley Mansell (@MansellForMayor) May 5, 2017
06.05 Sometimes local election results can be taken as votes against a national party, othertimes more a result of a particualrly narrow issue. The BBC Wales's Rhodri Lewis report that the bin collection in Blaenau Gwent reducing to thrice weekly has annoyed many, and that as such Labour's vote has suffered.
05.55 Here's the declaration in the West of England:
Conservatives win West Of England metro mayoral election pic.twitter.com/23swwt0Wdd

— Sky News (@SkyNews) May 5, 2017
05.47 Tories win the West of England mayoralty, after a second-round run off with Labour's Lesley Mansell.
Tory Tim Bowles took 70,300 votes, with Mansell receiving 65,923 votes, after second round preferences included.
05.45 The question for many is what do these local election results mean for the all important general election on June 8th.
They are not a perfect guide, but the poor performance for Labour so far indicates that the party has much to do if it is to form a government. A poll out today gives the Tories a 19 point lead on Westminster voting intention.
05.35 Labour are still the biggest party on Bridgend council, but they've lost control to make it no overall control.
The party has dropped from 39 seats to 26, the Tories have gained 10 seats to take them to 11, and independents have 13 seats.
Bridgend is Welsh first minister Carwyn Jones' seat in the Welsh Assembly.
05.25 Here's Welsh political expert and academic Professor Roger Scully on Labour's performance in Wales, and the comparison with England:
The tide to the Tories seen in England has not been seen in Wales, says @roger_scully #LocalElections pic.twitter.com/LSPzh4YxPa

— BBC Wales Politics (@WalesPolitics) May 5, 2017
05.15 Labour has lost control of Bridgend council.
One thing is certain in the votes tonight – women are going to remain underrepresented in local government. Whilst all women shortlists have proven very effective in improving women's position in the PLP, there is so much more to be done.
Labour legend and Barking and Dagenham MP Dame Margaret Hodge has written for us on the problem, urging Labour councils to do more.
05.05  Ceredigion stays no overall control – with Plaid Cymru still the largest party.
Swansea numbers solid for Labour.
04.55 Here's a quick explainer of the situation in Merthyr Tydfil at the moment from the Press Association. Basically, we won't know who has it – either Labour or Independent – for a good while yet.
"Merthyr Tydfil hangs in the balance and will not be decided until next month whether it will be run by Labour or independents."
"Thirty of the 33 seats on the authority have been contested, with independents winning 16 and Labour winning 14."
"The election of three councillors in one ward was postponed after a candidate died, with this vote due to take place alongside June's general election."
"Both Labour or the independents could still reach the 17 seats necessary to have overall control of the council."
04.45 Here's a round-up of the numbers at the moment:
Early #LE2017 results show swing from Labour to Conservatives; UKIP vote collapsinghttps://t.co/MeZSfC4qa6 pic.twitter.com/nUky6Gc5mG

— BBC News (UK) (@BBCNews) May 5, 2017
04.35 Turnout has been announced for the West of England mayoralty – 29.72 per cent, so not too different to Manchester's 28.93 per cent. Counting has started again on those all important second preferences.
04.30 Here's election guru John Curtice's take on the swing from Labour to the Conservatives:
Prof John Curtice: "We have seen a very strong swing from Labour to the Conservatives, averaging around 7% points" pic.twitter.com/70D0LWsB5P

— BBC Politics (@BBCPolitics) May 5, 2017
And Swansea and Cardiff looking better than earlier feared for Labour.
04.25 Labour holds Neath Port Talbot – counting continues, but we've an unassailable lead.
04.15 The New Statesman's Stephen Bush tweets some history:
Small bit of history: this is the most successful performance by governing party in a local election since 1974: https://t.co/HqfN4GcqF9

— Stephen Bush (@stephenkb) May 5, 2017
04.10 The Isle of Wight in full:
Isle of Wight composition:

CON: 25 (+10)
IND: 11 (-9)
LDEM: 2 (+1)
LAB: 1 (-1)
GRN: 1 (+1)

Chgs. w/ 2012

— Britain Elects (@britainelects) May 5, 2017
04.00 Just to tidy up Doncaster, Ros Jones was reelected in the first round of voting.
Here's the overall make up of Lincolnshire now, courtesy of Britain Elects:
Lincolnshire county council composition:

CON: 58 (+22)
LAB: 6 (-6)
LDEM: 1 (-2)
IND: 5 (-5)
UKIP: 0 (-16)

Chgs. w/ 2013
Boundary changes.

— Britain Elects (@britainelects) May 5, 2017
03.50 The Conservative candidate is leading in the West of England mayoral vote, but it goes to second preferences. Labour in second. So far 53,796 votes for the Tory, 43,627 for Labour's Lesley Mansell. The critical question now is what happens to the second preferences of the Lib Dem, Green and other voters. You'd think they'd help Labour, but who knows quite frankly. Additionally, there's evidence to suggest with new voting systems, people don't make full use of them when they're not used to it.
We can confirm that Tim Bowles (Cons) and @MansellForMayor (Lab) are through to Stage 2 of the West of England Mayoral election.

— WestofEnglandCA (@WestofEnglandCA) May 5, 2017
Meanwhile, the Tories have gained the Isle of Wight from independents. And UKIP have lost every seat in Lincolnshire.
03.40 Here's the full results of the Doncaster mayoralty, which Labour – as expected – won handily:
Labour: 57.9 per cent
Conservative: 24.1 per cent
Independent: 9.5 per cent
Yorkshire party: 5.7 per cent
TUSC: 2.7 per cent
03.35 Tories take control of Monmouthshire, The Guardian are reporting that Blaenau Gwent is lost to independents too.
03.30 An important point to remember, in reference to recent Welsh polling:
Worth remembering: recent Welsh Political Barometer poll had Labour 2% ahead for council elections – but 10% behind for general election…

— Prof Roger Scully (@roger_scully) May 5, 2017
03.21 Labour wins the Doncaster mayoralty:
Congratulations to @UKLabour @MayorRos re-elected with 50.29% of the vote #doncasterisgreat pic.twitter.com/HU5x0XUd75

— Phil Cole (@PhilColeLabour) May 5, 2017
03.20 Labour hold in Newport:
BREAKING: Labour holds Newport

— Welsh Labour Press (@WelshLabPress) May 5, 2017
03.15 Turnout in Greater Manchester is 28.93 per cent. Not excellent, but no one was expecting great turnout figures.
03.05  Cumbria stays as no overall control, but with the Tories becoming the largest party, rather than Labour. Full results below:
Conservative: 37 (+11)
Labour: 26 (-9)
Lib Dems: 16 (N/C)
Independent: 5 (-2)
02.55 The Tories have taken Gloucestershire, previously no overall control. They are also ahead of Labour so far in Cumbria, and have retained Somerset.
02.45 Labour's Barry Gardiner has been on Radio 4.
He's said of the results so far, and whether Corbyn is to blame: "I do think it's important that we don't think we are in American-style politics of a president. We are not electing a president. We seem to be moving away from collective responsibility… All of us [in the shadow cabinet], we are the leadership of the party, we have to take responsibility for that."
And Labour's leader in Merthyr Tydfil has lost his seat.
02.40 Former Lib Dem MP Tessa Munt has taken a Somerset council seat – from the former Tory leader. Is this the much fabled Lib Dem comeback?
Former Wells MP @tessamunt wins Somerset council seat in the city – ousting the Tory former council leader.

— David Hughes (@DavidHughesPA) May 5, 2017

02.35 So far: Tories up 51 seats, Labour down 32. Early days yet, but so far pointing to a bad night for us.
02.30 Flintshire stays no overall control, with slight gains for Labour – up three seats to 34.
The full breakdown:
Labour 34, +3
Independent 25, +2
Tories 6, -2
Lib Dems 5, -2
Plaid Cymru 0, -1
02.25 Wrexham stays no overall control, with Labour losing 12 seats, to just 11. Britain Elects gives the full breakdown:
Wrexham, council composition:

LAB: 11 (-12)
CON: 9 (+4)
LDEM: 2 (-2)
PC: 3 (+2)
IND: 27 (+8)

Chgs. w/ 2012

— Britain Elects (@britainelects) May 5, 2017
The Tories retain Dorset and Hampshire, in news that shocks no human on earth.
02.20 The Tories have gained overall control of Lincolnshire county council. And Gillian Troughton, who was Labour's candidate in the Copeland by-election and will stand again in the general, has lost her council seat.
02.15 Labour's vote not holding up well in Blaenau Gwent, we are hearing, which was once the seat of key Labour figures Aneurin Bevan and Michael Foot.
02.10 The Labour parliamentary candidate for Nuneaton, who has lost his council seat, has spoken to Radio 4.
"People have been saying to us that Jeremy Corbyn's style has been putting them off voting Labour… It's not the policies. When the policies are explained they do receive a degree of support. But Jeremy Corbyn isn't coming across well with the public. I think that's fairly well known."
"It is going to be a difficult election. But the general election campaign has a long way to run."
On whether Corbyn would be a good prime minister, he says:
"That's a difficult question, isn't it. The choice is difficult because I don't think Theresa May is a great PM; her dealings so far with the Brexit process have not shown that she's capable of looking after the interests of the British people. I don't think she's coming across well at all."
02.00 The Conservatives have gained full control of Warwickshire from no overall control.
Labour had 22 seats in 2013, now has just 10. There have been some boundary changes.
01.50 A stark result from Nuneaton, a significant swing from Labour to Tories, and Tories gaining from UKIP's disappearance.
Bulkington (Nuneaton). Huge Conservative GAIN
Lab 24%, down from 36%
Con 76%, up from 36%
UKIP did not stand – they got 28% in 2014

— Election Data (@election_data) May 5, 2017
And the Tories have comfortably held Essex county council, in the first full declaration of the night.
01.40  A Labour spokesperson has spoken to The Guardian, seeking to downplay the local election results.
They've said: "These elections are a challenging set of contests held in unique circumstances. They're individual contests being fought in very differing situations, from local council-level issue-driven campaigns up to large mayoral fights with some well-known politicians."
"Nonetheless, Labour has been making the case up and down the country that Labour representatives, both locally and nationally, will stand up for the many whilst the Conservative party stands up only for the few. That's what we'll be doing all the way through to 8th June and we are confident that will start to resonate as we get closer to that date."
01.30 Labour's election chief Andrew Gwynne has been on Sky News. He has said:
"This is a unique situation … We have never in my lifetime had a set of local elections in the middle of a general election campaign"
"I'm conviced the Labour campaign going forward will learn from those areas where clearly we have got challenges."
On the issue of leadership, he said: "the last thing the Labour party needs in the five weeks ahead … is to be introverted and looking in on ourselves and talking to ourselves."
"We've got to go out to the country… I'm confident that over the next five weeks we can put forward our case."
On the UKIP question, he says: "The difference this time round is the Ukip vote has seemingly collapsed and gone to the Conservatives… it looks like that is where the Labour vote is being squeezed."
01.20 The Britain Elects twitter feed has posted a table of results as they stand:
In Harlow North (Essex) UKIP got 26% in 2013. They didn't stand this year. Labour went up 4%; the Tories went up 23%

— Election Data (@election_data) May 5, 2017
01.10 Some pointers on where the UKIP collapse is going:
In Harlow North (Essex) UKIP got 26% in 2013. They didn't stand this year. Labour went up 4%; the Tories went up 23%

— Election Data (@election_data) May 5, 2017
01.00 All reports from Cardiff sounding potentially grim for Labour.
Christina Rees, Labour's shadow Welsh secretary, said in a statement as polls closed: "I want to extend my thanks to all our fantastic Labour candidates and activists across the country. They have been working hard for months, knocking on thousands of doors, talking to voters and spreading our message that only Welsh Labour can stand up for Wales."
"It always inspires me that even when times seem tough for Labour, they never fail to rise to the challenge with a passion and energy that no other party can match. Our Welsh Labour councils and councillors have a huge amount to be proud of and whatever the results they will all continue to play a crucial role in working with the Welsh Labour government to deliver for their communities and stop the Tories walking all over Wales."
00.50 Some by-election success in Exeter – tweeted by Ben Bradshaw:
.@exeterlabour holds @ExeterCouncil by-election in St Thomas ward doubling our majority with a 5% swing to @exeterlabour from the Lib Dems.

— Ben Bradshaw (@BenPBradshaw) May 4, 2017
However in Harlow, Labour losses, with the Tories taking huge chunks of the formerly UKIP vote:
Tories take all Harlow (Essex) divisions: three gains from Labour.

— Britain Elects (@britainelects) May 4, 2017
00.40 I also spoke to Sue Jeffrey, more importantly, and she made clear that for her jobs and economic development would be key to her plan for the region, should she be elected.
You can read the interview here.
00.30 We're likely to hear the Tees Valley metro mayor result at 16.00 tomorrow afternoon, and Labour's Sue Jeffrey should walk it.
I was on the doorstep in Middlesbrough last week, where I met a painter-decorator with a beautiful terrier dog who was a David Miliband fan. #Labourdoorstep anecdotes never fail to disappoint.
00.20 The UKIP vote collapsing in Hampshire I'm hearing, as well as in many other shire counts. Good.
However, many fear those votes could go straight to the Conservatives.
Also, a Labour hold in a Camden by-election to report.
00.10 One set of results that might well be very interesting is the Cumbrian council votes.
Labour of course lost the Copeland seat in the by-election to the Conservatives a few months ago, the first loss of a seat to a government by an opposition party in a by-election in 35 years, and there are fears that Barrow could also go to the Tories in June.
Labour's John Woodcock was confirmed as the party's candidate, despite his firmly anti-Corbyn stance, only in the last 24hrs.
00.00 Here's an expert's input, because unlike Michael Gove, I'm not sick of them:
Five seats now declared in Wales. All previously Labour held; three of them have been lost. #LocalElections2017

— Prof Roger Scully (@roger_scully) May 4, 2017
Scully's analysis of the Welsh Westminster voting situation suggested that Labour was on course to do awfully in June.
We've had a Labour gain though in the meantime:
Labour GAIN Green Lane (Monmouthshire) from Independent.

— Britain Elects (@britainelects) May 4, 2017
23.50 Lancashire and Nottinghamshire are two Labour held councils that will come under scrutiny in the counts through the night.
Both have always been Labour, whilst the party has been in opposition, and we're hearing murmurings that Labour's vote is not doing too well in Nottinghamshire. Let us hope the murmurings are off.
23.40 We won't hear anything from Scotland until tomorrow daytime.
The West of England is due to be the first MM election to declare, due at 5am. The others aren't set to be announced until Friday daytime, with Liverpool due to start counting at 9.30.
In the mayoral elections, voters get to give a first and second preference. If no candidate gets 50 per cent of the vote in the first round, then it will go to a run off where the top two candidates get the second preferences from the voters who voted for the other candidates. This is part of the reason why we won't hear anything for a while.
23.30 Some results! Not a fat lot to analyse, just one Labour hold in Flintshire and one independent gain from Labour in Wrexham.
Labour HOLD Queensferry (Flintshire).

— Britain Elects (@britainelects) May 4, 2017
Independent GAIN Rhosnesni (Wrexham) from Labour.

— Britain Elects (@britainelects) May 4, 2017
23.20 Rumour has it that the Lib Dem vote is doing very well in Swansea, with Labour's faring quite badly. Of course, the Lib Dems are picking up again in council by-elections it seems after their crushing losses in 2015, as a result of people's anger with the coalition.
23.10 So when will we start hearing results? Well, nothing apart from dribs and drabs until 2am, when we can expect the Isle of Wight – packed with independents – to declare. So not hugely significant for Labourites.
More important then is Swansea, which might give us an insight into how the Labour vote is doing.
23.00 The West Midlands is likely to be the most interesting of the metro mayoral contests, in so far as it is probably going to be the closest race, despite Labour's healthy lead in the region in the recent past.
In the 2015 general election Labour achieved 41 per cent of the vote, to the Tories 31 per cent, and under Corbyn in the 2016 locals those numbers were 47 per cent Labour to 28 per cent for the government.
If there is a uniform swing in the West Midlands, in line with what the national polls suggest, then there is a dead heat in the region. We won't hear the final results for many hours yet though.
22.50 A few weeks ago I sat down with Andy Burnham, who will hopefully become Manchester's first metro mayor in the next 24hrs, to talk about what he would do in office, and how far Labour is from government. 
"I want to build that sense of excitement, build that sense of involvement – devolution is there to be shaped by everybody, not just the top-down politics in the old way," he said to me, and lets hope that excitement has driven people to the polls today, in the North West and elsewhere.
22.40 Turnout is likely to be pretty low, particularly in the metro mayor votes, with some reports emerging from Liverpool that only 10 per cent of voters had got to the polls by 8pm. Some have suggested that the general election being called might have actually helped to push it up a little, but there is often a problem with locals that turnout can be poor – particularly in the sort of areas that tend Labour.
22.30 And, whilst votes are take place across the country, they are not taking place everywhere – which is just one of the reasons that this won't be the most perfect indicator of what the general election results will be.
Another reason, is that people do vote a little differently locally to how they vote nationally. The results of the locals can give us an idea of what the next government might look like, but it won't be perfect. Not to mention that there's another month of campaigning yet to do.
22.20 Labour should win the Tees Valley, Liverpool City Region and Greater Manchester quite easily – and if we don't that is a sure fire sign that June 8th will be very painful. However, to win the West of England would be a shock, and frankly I don't think in a month of Sundays there's a chance we'll have a look-in in Cambridgeshire.
The really interesting mayoral contest is the West Midlands. Based on 2015 general election results, you'd expect Labour to win out, but with recent polling it looks far too close to call. Could be a nail-biter.
22.10 In addition to local council elections across most of the country, there's also the new metro mayoral positions up for grabs.
Greater Manchester, Liverpool City Region, the Tees Valley, the West of England, the West Midlands and Cambridgeshire and Peterborough are the newly created roles. We've a run down of Labour's candidates here.
22.00 Hello and welcome to tonight's local elections liveblog. Polls have just closed across the country in the first major vote of 2017.
Of course, up until a few weeks ago we thought this would be the peak of electoral excitement of the year, but lucky us, there's a general on June 8th.
More from LabourList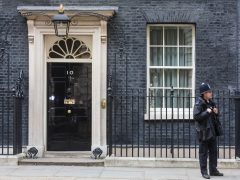 Comment
Low-paid cleaners in East London came together in 2001 with their churches, mosques and community institutions and began…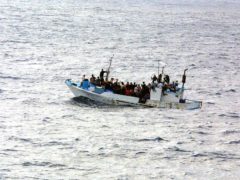 News
Civil service union leader Mark Serwotka has said union members are "sick of clearing up the mess" caused…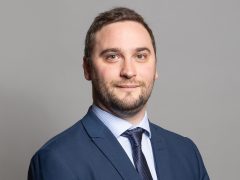 News
Former Conservative MP Christian Wakeford, who defected from the Tory Party earlier this year, has joined Labour's frontbench…